Finding her feet
"For God gave us a spirit not of fear but of power and love and self-control."
2 Timothy 1:7 ESV
Cindy was hiding under the bed again, eyes tightly shut with fear. She heard footsteps getting closer. Suddenly she was pulled out from under the bed, crying. Her mum hugged her and explained, "Cindy, this is your aunt. She just wants to say hello to you."
4-year-old Cindy was a bright and sweet girl with a big, friendly smile, but she had a difficult time getting along with unfamiliar people.
In her first week at the local Compassion project, staff members noticed her struggles and hatched a plan to help her. Early one morning her tutor, Maura, asked, "Cindy, would you help me with something in the classroom?" Cindy sucked in her lips, stared at her and nodded slowly.
When they got into the classroom, Cindy was announced as the 'Classroom Special Helper'.
With the love and care of project staff, an appointment to 'Classroom Special Helper' and eventually 'Morning Prayer Leader', Cindy slowly gained confidence and started making friends.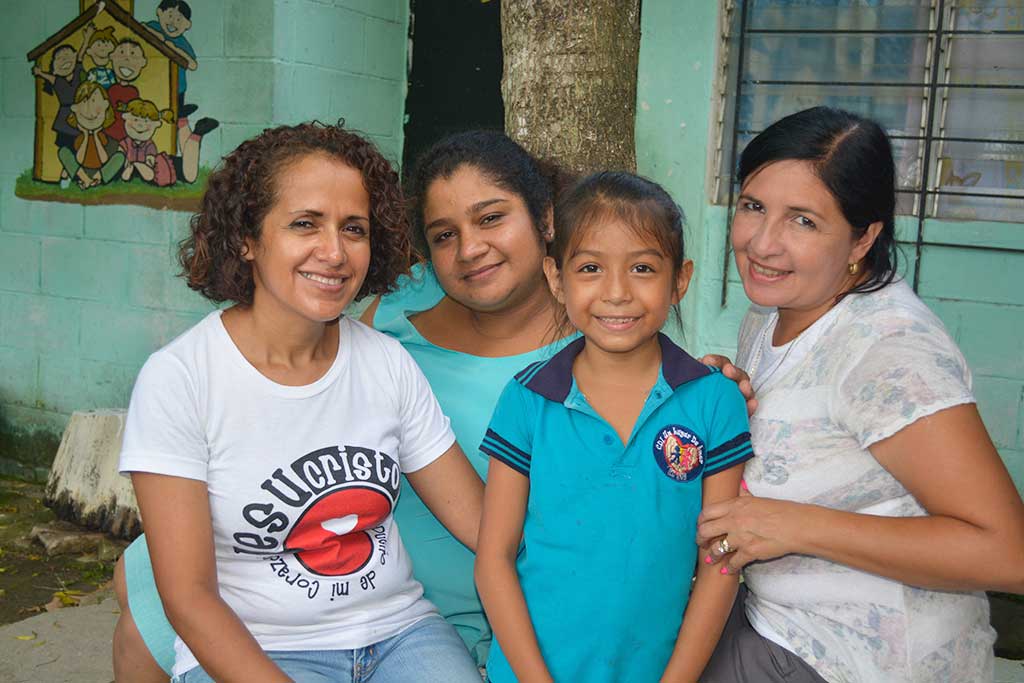 Today, 7-year-old Cindy recalls her old self: "I remember being afraid of the way others looked at me. But now that everyone plays with me, I see that I like having friends. I told them that one of my grandpa's cows fell off the cliff at home, and I started laughing and then everyone was laughing too. I felt bad about the cow, but we just kept on laughing. It was so fun."
Prayer: Father, thank you that Cindy has grown in confidence and knows your peace in her life. Thank you for project staff around the world who work tirelessly to help children overcome the barriers caused by extreme poverty.