My father is a warrior
Let us then with confidence draw near to the throne of grace, that we may receive mercy and find grace to help in time of need. Hebrews 4:16 (ESV)

The economic situation in Julieth's family has always been tough, but they were thrown into even more uncertainty after a chemical accident left Gabriel, her father, blind.
Forced to give up his job Gabriel lost hope.
The pastor from the local church, connected to the Compassion project Julieth attends heard about the situation and went to visit the family. The pastor's words encouraged Gabriel not to give up but to put his trust in God's mercy.
Julieth was seven when this happen. Since then she's been her father's eyes. Gabriel set up a new business and began selling juices outside his home. After school, Julieth returns home to help her father.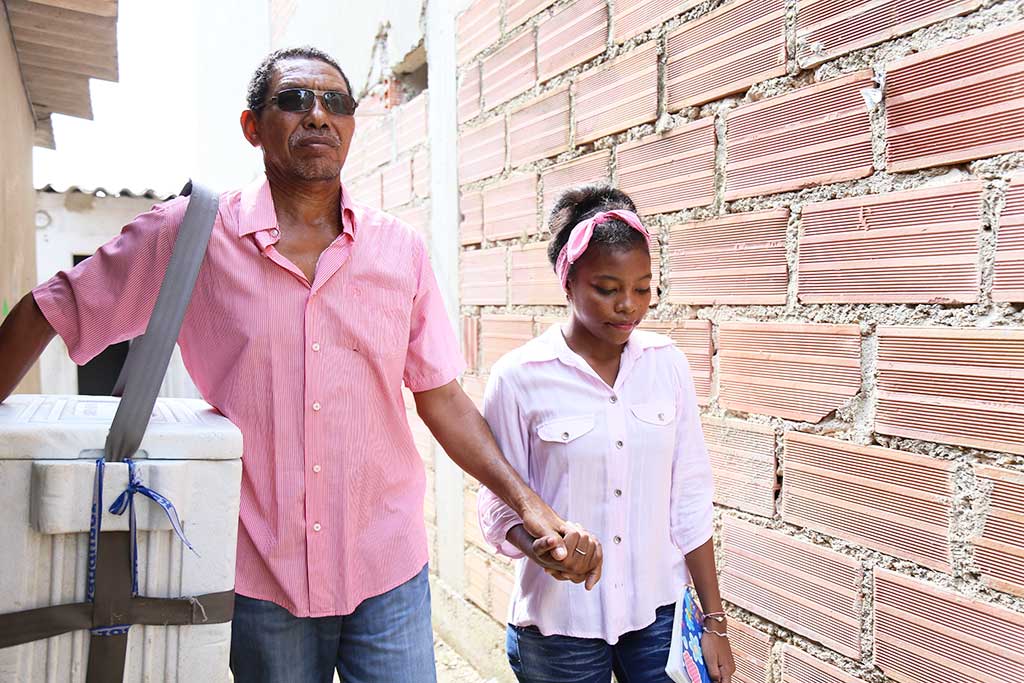 "My father has been a good worker and father. Any other person in his shoes may have sat at home and not done anything, but my father is a warrior who has taken us forward. Our life would be better if my father was not blind, but we continuously struggle on. We have the [Compassion] project's support; during these years, the project has helped us when my father has not had enough money to support us."
Gabriel reflects, "I really thank God for this help. I appreciate the education that our children receive at the project. They have learned good manners, income generating skills, to be respectful, to love God, to pray and other important things. It has given me joy to know they are learning to have faith in Jesus."
Julieth is currently preparing for her public university exams, she loves God and is optimistic about the family's future. "It is a blessing to have been chosen to be part of the [Compassion] project. My life would have been harder without the project's help."
Prayer: Father God, thank you for Julieth and her family. Thank you that during times of trouble you have been their joy and their strength.