Anne Basabe understands more than most that one life can be turned around by one sponsor. As a former Compassion project director in Uganda, she knows how valuable it is when one child is reminded of their worth and taught they are brimming with potential. Here, she writes a letter on behalf of all sponsored children around the world.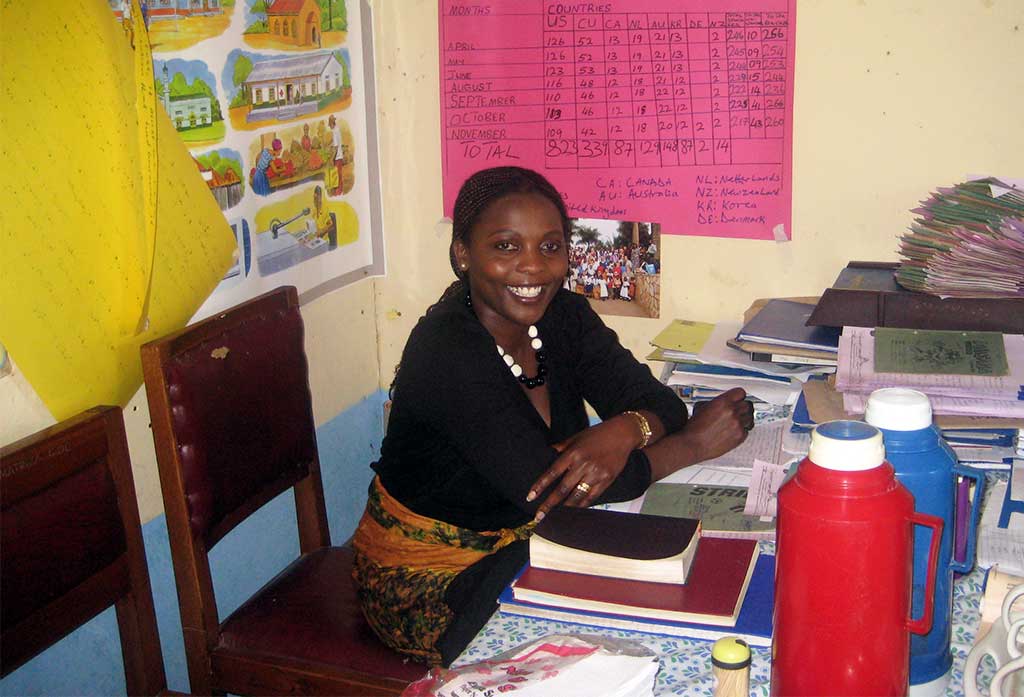 Anne working as a project director in Kisoro.
A letter to my lovely sponsor
Blessed are you who answered me when I called. You attended to my plea, you gave me hope when I was hopeless, you not only loved me, you taught me how to love. You have not only given me a smile, you have given me joy and confidence.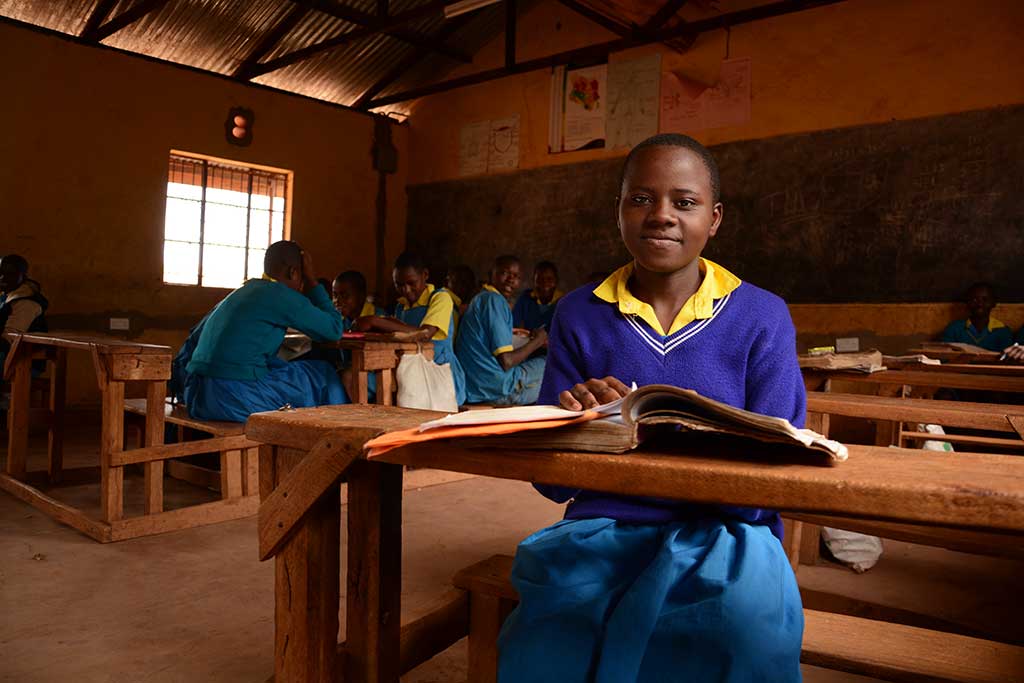 Remember the first time we met, among the many pictures that were before you, your eyes got stuck on me and you chose me. From that day you took me as your own, you hold me close to your heart as you remember me in your prayers.
What an amazing faith you have, you did not wait to see me face to face, you risked, trusted and you answered the call when you came to my rescue.
You may not understand the depth of what you did for me, but just to let you know that you saved my life, you introduced me to a gift of eternal life, I now have a future to look forward to and I have a hope of being treated when I am ill.
Who would have gone that far for me when some around me want to rob me of my life because I have nothing they can take away. They are working hard to make sure I amount to nothing but work for them in their fields and serve them.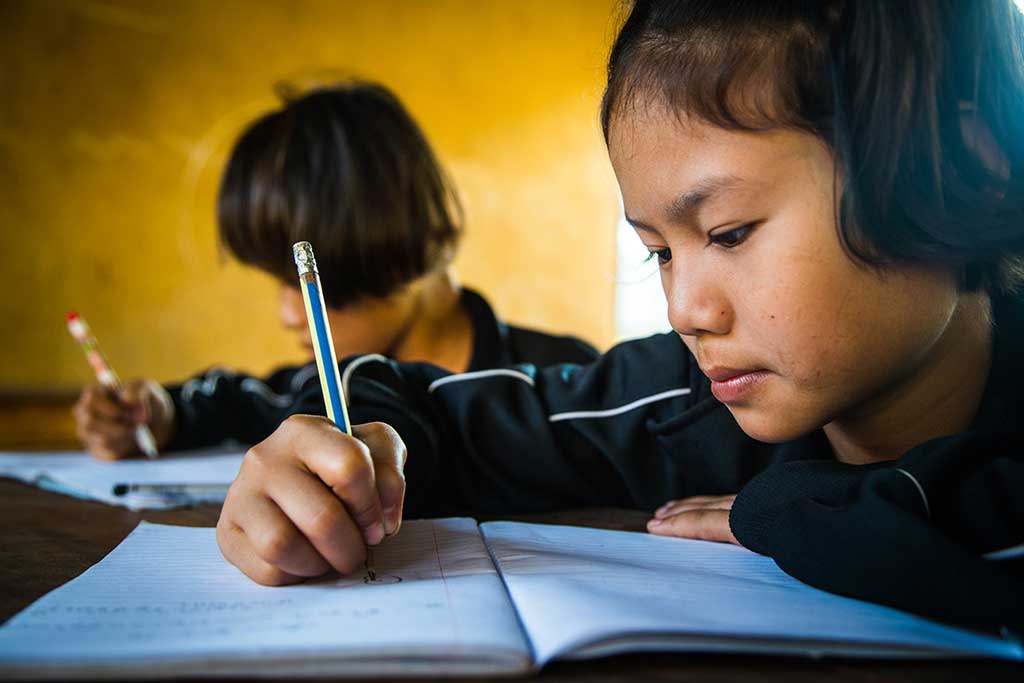 Glory to God that your prayers uphold and sustain me. I am determined to press on, become a mature responsible and fulfilled Christian. I am determined to change my home, project community and the attitude of those around me. I am also determined to pass on the love that you have shown me to others.
You are my hero and God sent. Through you I have no doubt that there is a God who cares for the neglected, destitute, lonely and the weak because I have experienced His love through you.
The Lord will bless you my dear friend because you answered the call. He will guard you from all your enemies and He will watch over you with His mighty right hand.
I cannot stop without mentioning the lovely and encouraging letters. Words like I love you, you are sweet, beautiful, and you will make it. I heard them for the first time in my life.
Even if everybody forgets all about me, I have hope that I will put on a new dress, shirt, buy a goat, hen and eat well on Christmas, Easter and even on my birthday.
Some people envy me now, but nobody would wish to be where I was, I mean where you picked me from many years ago.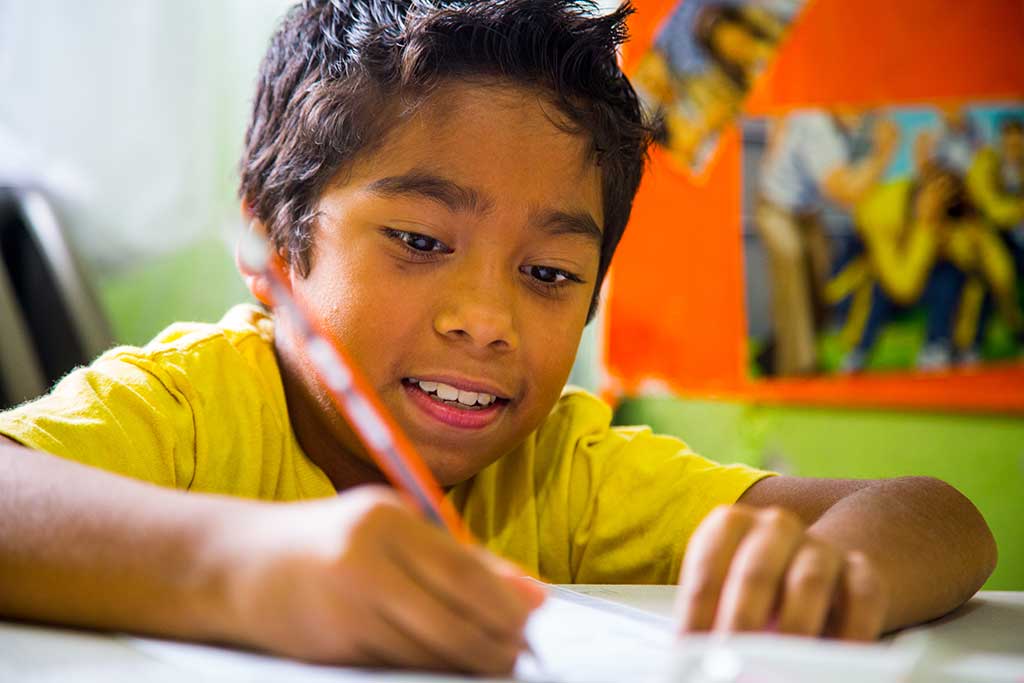 God created you for me
I will live to tell this which I have experienced to my wife, ha-ha, my children, grand children and even the great grand children.
 I have hope that one day we shall meet, celebrate and rejoice together whether here on earth or in heaven, I am sure I will be able to recognise you and give you a big hug.
May God reward you, bless you and watch over you both now and always.
From your lovely daughter, son and friend.
Anne worked as a Compassion Child Development Officer and Project Director in Kisoro, south-west Uganda. Together with a team of four staff, she looked after 275 children, their parents and the 12 child development committee members, skills instructors and remedial teachers. Anne firmly believes in "never giving up on one person".
WORDS
Compassion UK
PHOTOS
Ella Dickinson
---
COMMENTS
2 Comments
---
---
Article Comments
You must be logged in to post a comment.