"I had no choice but to leave. My husband was a drunkard who wasted all the money on his addiction. I had no means of providing for my children.
We were hungry all the time and they didn't have clothing," adds Fantaye. "He was against them being educated. I wanted my kids to have a better future but I only could take one with me."
When Fantaye was 15-years-old, she was abducted and forced to marry a stranger. After bearing him seven children, she made the brave decision to leave her husband with nothing but her youngest son and took the long journey back to her mother's home. Within months, the rest of her children joined her, running away from their father. But the lack of space at her mum's house caused issues and Fantaye was asked to leave with her children.
Fantaye says, "I had nowhere to go. When we looked for a house to rent, the owners would refuse to rent us the room once they saw the number of children I have. I bitterly cried to God because I didn't know what to do. I could no more bear the cruelty I saw everywhere I turned."
Fantaye found a small room built next to sewerage. It was too small to accommodate all the children so two of her daughters slept at neighbours' houses while her eldest son spent the night in the nearby church. During this time, Fantaye gave birth to another son. With eight children to support, Fantaye worked hard washing clothes during the day and selling drinks in the evening. She never stopped sending her children to school, desperate for them to have a better future than the one she had been given.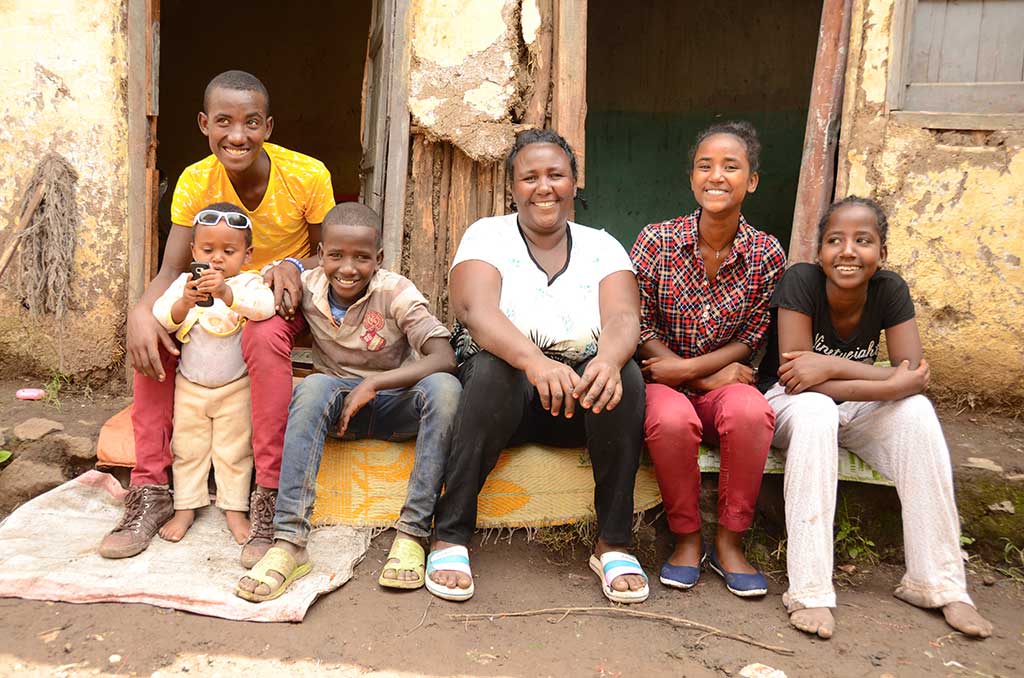 When Fantaye heard about the local Child Survival project she applied to join straight away. Mrs. Zenash, team leader at the project, describes her first visit to Fantaye. "I have seen many mothers who passed through difficult times in my eight years of service in the Child Survival project, but I have never seen a family like Fantaye's. The house she lived in was a health hazard for the whole family. It was no place to raise kids. The children used to spend most of their time at the church so that the owners of the house wouldn't notice their number. Her lastborn had no space to move around and the smell of the sewerage was unbearable. The family shared one hay mattress and there was a shortage of food."
Mrs. Zenash worked with other Compassion staff to help Fantaye and her family, supporting them in any way they could. The family moved into a new two-room house and bought utensils, mattresses, sheets and food such as wheat and barley.
Fantaye says, "I have cried before God many times and I have seen him answer me through Compassion. The support I got was a confirmation that God hears the cry of the poor. For the first time in my life, I was able to cook injera for my kids. We were able to sleep comfortably. We have enough space and a safe environment where my kids can fully focus on their education. Moreover, all my kids are with me. I don't worry about any of them spending the night somewhere else."
Through the Child Survival Programme, Fantaye received the support and training needed to help improve her situation and provide for her family. Her son Zequiwos is a confident toddler who loves pulling faces and playing games.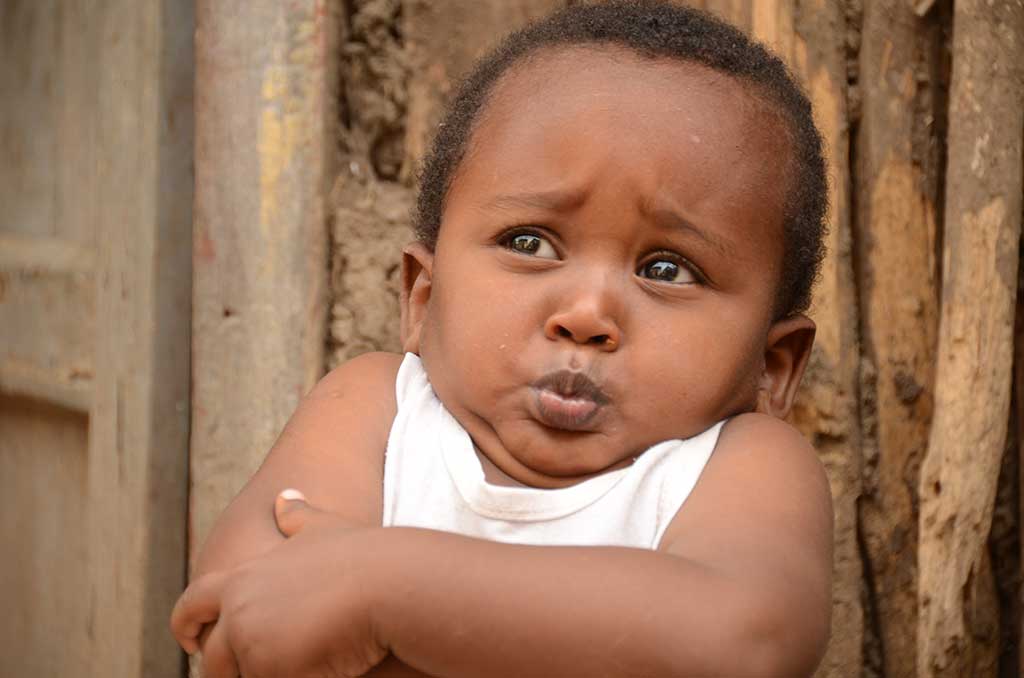 Mrs. Zenash explains, "Because Fantaye tries many things with the little money she has, she is earning enough money to pay the rent, and run her small business smoothly within a very short time. She is also saving money. I have seen the hand of God in her life. She needed a little push and she seized the opportunity to turn her life around. She is a changed woman. I admire her determination and courage. There are a lot of women in the programme who only need a little support to make a better future for themselves as well as their children."
For the first time in her life, Fantaye is excited about what the future will bring. "I see a bright future because of Compassion. I see a bright future for all my children. I no more live in the unknown."
How our Child Survival Programme changes lives
Words by Tigist Gizachew and Roz Walsh
Photos by Tigist Gizachew
WORDS
Roz Walsh
PHOTOS
Tigist Gizachew
---
COMMENTS
No Comments
---
---
You must be logged in to post a comment.