"Tell me the story of Jesus' birth again," urged Lorenzo. Opening the children's Bible, Nehemias smiled. He knew his younger brother would not sleep before hearing the story.
"On the night that Jesus was born, there were shepherds in the fields," began Nehemias.
When the story had finished, Nehemias turned to Lorenzo and offered, "I could teach you to read, that way you can read as many stories from the Bible as you want."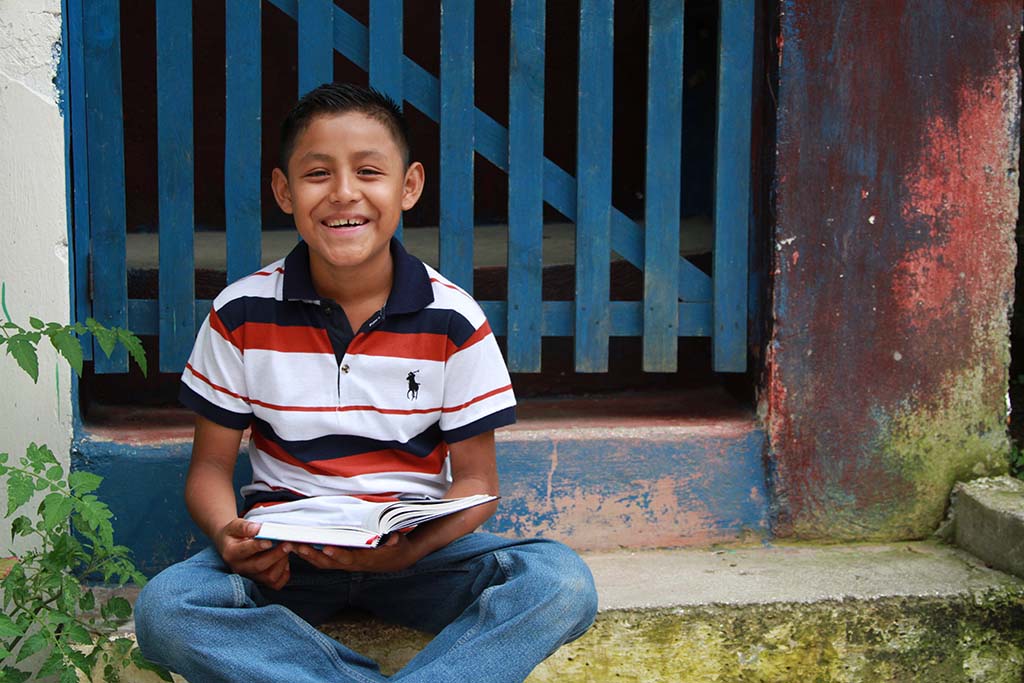 Lorenzo thought carefully about this. He wanted to learn more stories, and even though he heard Bible stories at his Compassion project and at home, it was never quite enough.
The following night, the brothers began to study the alphabet and syllables together. Over the weeks syllables became words, and words became sentences. Months later when Lorenzo's mother, Felisa, saw him reading she assumed he'd memorised it since he'd heard the story so many times before. "I watched Lorenzo as he read out loud word by word and I realised that he could actually read! After he learnt to read, he carried the Bible everywhere he went," remembers Felisa.
"I was a very curious six-year-old boy," says Lorenzo, "So I started reading other books in the Bible and I discovered the book of Proverbs. I love this book because it gives me great advice."
Lorenzo felt encouraged by the Bible stories and knew he could encourage others by sharing them. The pastor at his church saw how much Lorenzo knew about the Bible and his passion to tell others about God's love. So when he was nine, the pastor invited him to share a short devotional at a church meeting with staff from the Compassion project.
With the pastor's help, Lorenzo spent several evenings writing, reading and preparing his devotional which he shared at the meeting. That was the moment Lorenzo's Compassion tutor saw his potential.
"A few months after I shared at church my tutor asked me to meet him at the community radio station," says Lorenzo. "And when I did, he asked me to co-host a children's Christian radio show with him."
Lorenzo thought that maybe his tutor wanted him to be a one off guest - he was so surprised when he was asked to be his co-host. "I was shocked at first, but I quickly agreed because it was something that I really wanted to try," says Lorenzo.
Every Saturday, the young co-host would wake up early and walk to the community radio station. "The show started with me reading Bible verses," Lorenzo explains. "Later on there would be music that the audience requests, and then my favourite part which is the Bible reflection."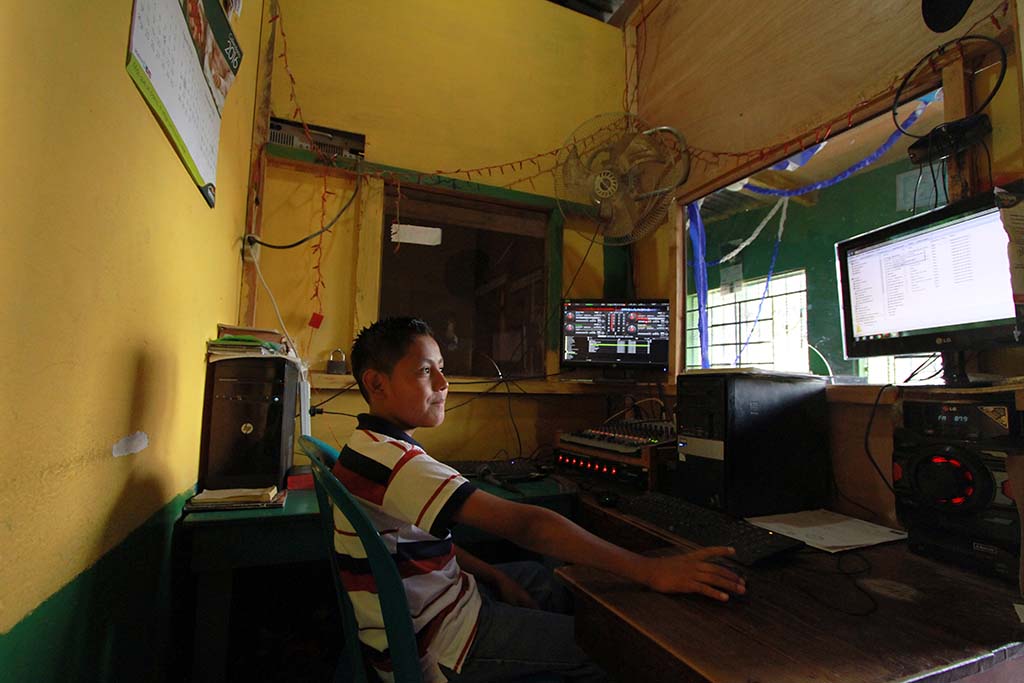 The show continued for six months until one day Lorenzo received some bad news.
"My tutor wanted to talk to me," Lorenzo remembers. "He said that he had to leave town to go to college and that he was not doing the show anymore."
Lorenzo became withdrawn and despondent. "My son was very sad," recalls Felisia. "I was worried about him so I talked to the project director, Roberto, and the programme coordinator, Domingo, about the situation with Lorenzo."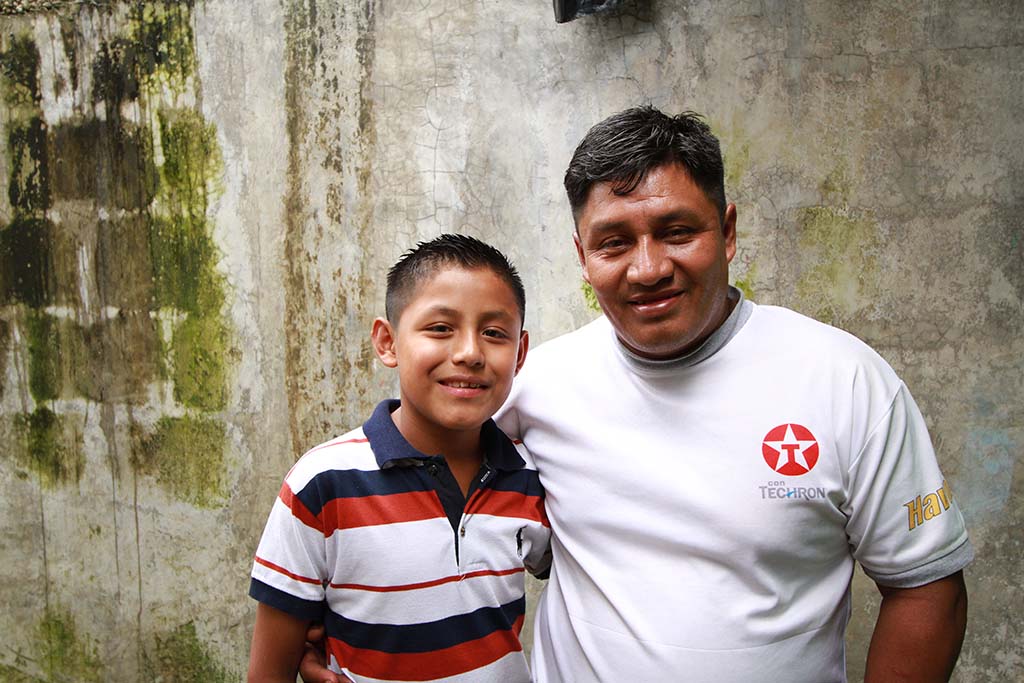 Roberto and Domingo asked Lorenzo to come and meet them. Quoting Philippians 4:13, Roberto reminded Lorenzo that he could do all things through Christ and that he had the support of those around him. "Your parents and the staff at the centre are rooting for you! And we want you to know that we are here for you. If you need support or help, we will always be here for you Lorenzo."
Thanks to these words, and practical support from the project, Lorenzo was able to continue the radio show on this own. He learnt how the computer programme worked so he could broadcast his show. Years later, the show is thriving. Every Saturday, Lorenzo arrives at the radio station and sets up all the equipment on his own. He programmes the songs he will play and he practices his Bible reflection for a final time.
In a community with low employment, high crime rates and gang violence, the children look forward to Lorenzo's radio show as a source of hope in the midst of bad news stories.
For Lorenzo, "When I share portions of the Bible, the children from my community learn about the great love that God had for us."
Words by Isi Salazar and Emily Laramy
Photos by Isi Salazar
WORDS
Emily Laramy
PHOTOS
Isi Salazar
---
COMMENTS
No Comments
---
---
You must be logged in to post a comment.