"As I child, I was living in the midst of a hopeless environment. I always had a dream of becoming a firefighter, but I couldn't see how."
Jobs are hard to come by in the remote area of Honduras where Jonathan grew up. Family breakdown and drug abuse are all too common. "It was the tough environment I had as a child," he reflects.
Hearing of Jonathan's family situation, the team from the local Compassion project quickly registered him into the sponsorship programme. From the start, the provision was life-changing. "At the project I learnt respect for myself and others," he says. "My sponsor's letters encouraged me, plus I met Jesus!" 
It has been 12 years since project director Jackeline first came up with an innovative idea. To complement the life-skills training the children were already gaining through the Compassion curriculum, she decided to start a partnership with the local fire department. She began taking groups of sponsored children to regular workshops run by professional firefighters. "As project staff, we motivate children to develop their talents to the fullest," she explains. "Through the Compassion curriculum, children grow spiritually and emotionally strong. The firefighters' training is the perfect complement to strengthen their abilities."
This unique combination enabled Jonathan to overcome poverty and fulfill his dream. "At 18, I was able to graduate from both programmes - my race to become a firefighter had begun," he explains.  "I trusted the Lord and never gave up my dream of becoming a firefighter, so I pursued it. Today, I proudly wear the firefighter's uniform and serve my community."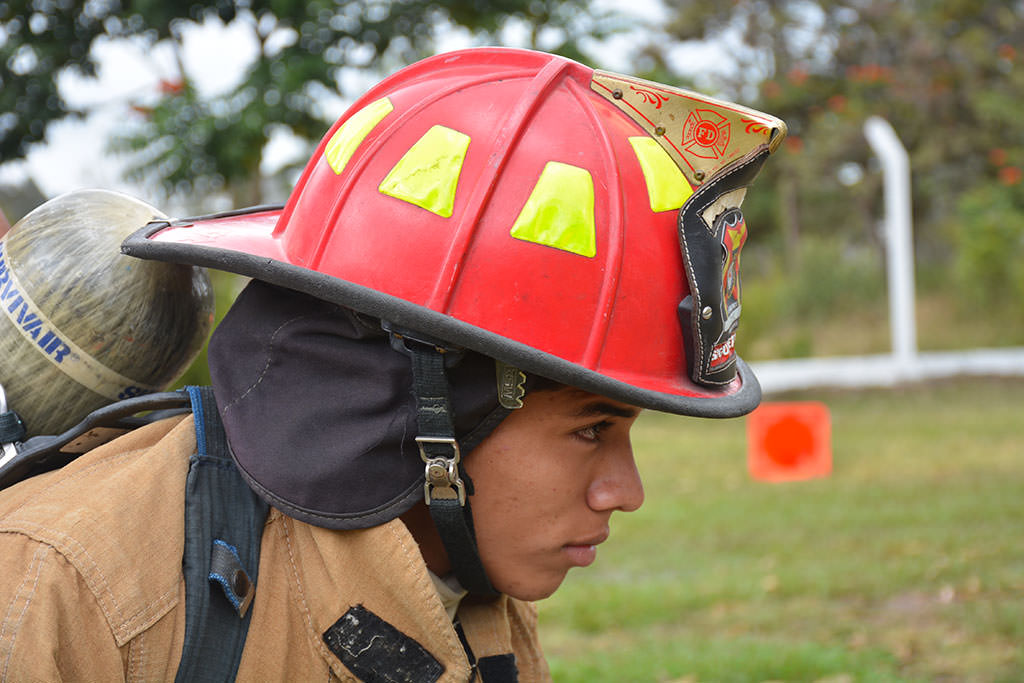 "My passion is to rescue and save other people's lives," says Jonathan. So far, he's not lost one life.
The next generation of firemen and women!
Thanks to project director Jackeline's passion, the children's firefighting programme is still going strong! As you can imagine, the kids love it. Every week, they visit the fire department with the project staff to start their next adventure. Proudly sporting "child firefighter" t-shirts they fire hoses and fog nozzles. They take first aid workshops and the older teenagers learn how to use breathing apparatus and spanner wrenches as well as practising getting into bunker gear in less than two minutes. The giant water fights are the most popular activity by far!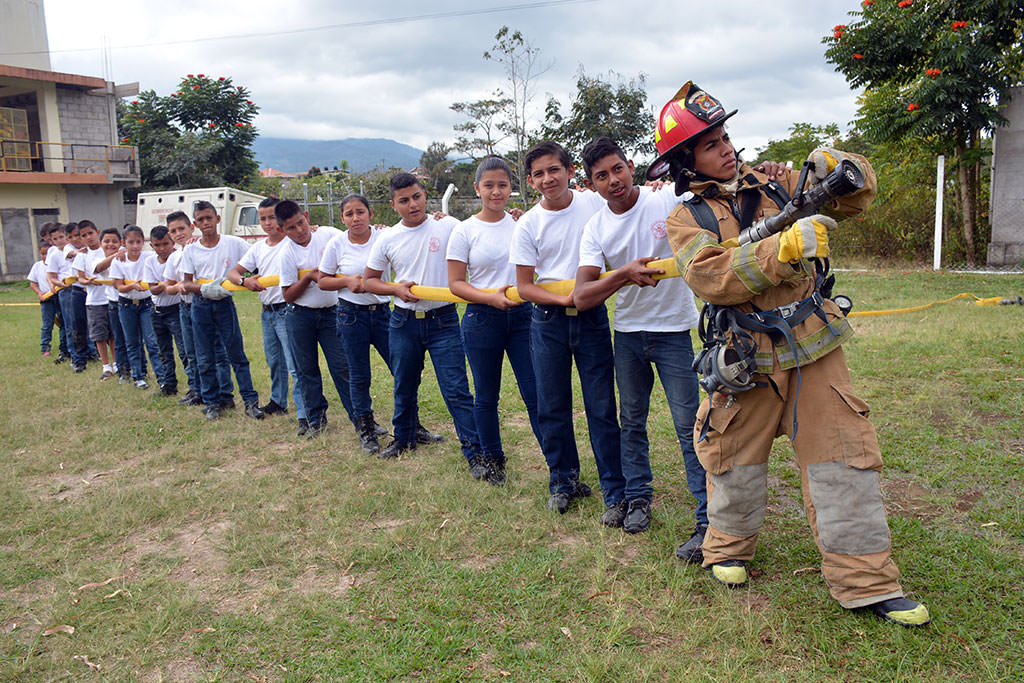 Jonathan training children from his old project.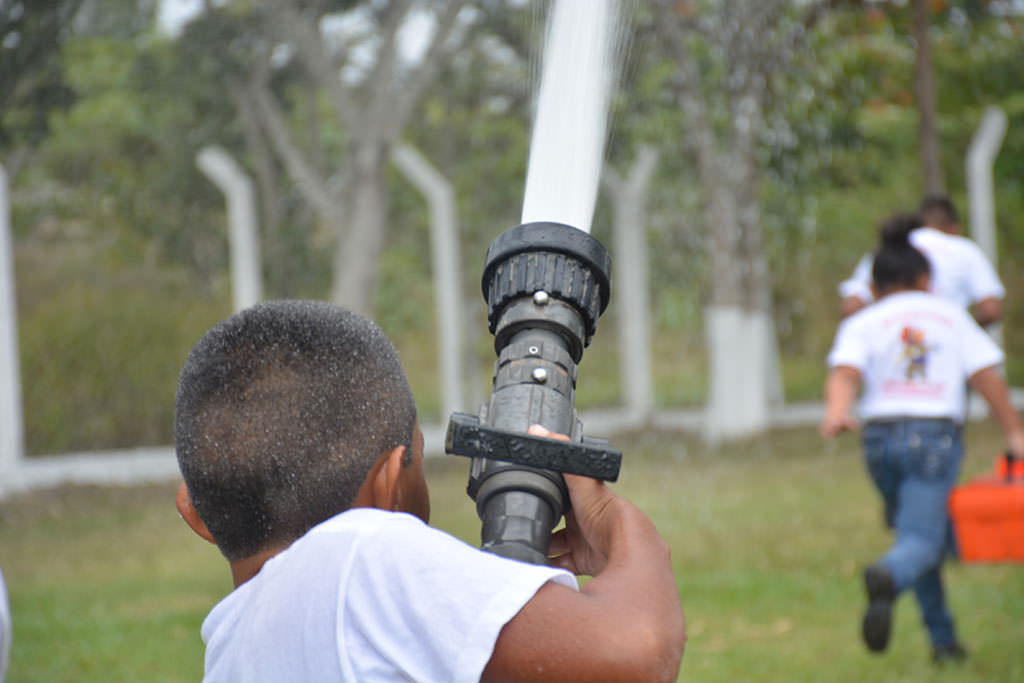 Learning how to use the water hose.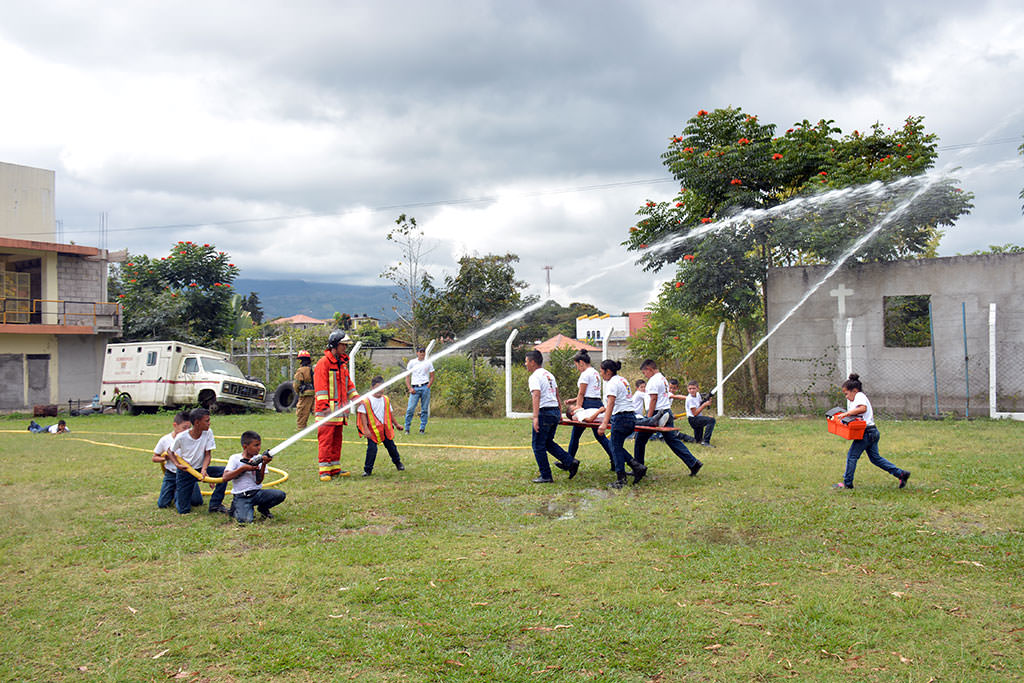 Time to get wet!
"The pressure of the water through the fog nozzle is very strong, and it's impossible to remain dry," says 10-year-old Neytán with great excitement. "Two of my classmates and I hold the fog nozzle as hard as we can and start making stream patterns. These stream patterns indicate to paramedics that an area has been cleared and that they can move forward to aid victims. Once victims are rescued, we end up all wet, and we love it!"
The innovation shown by this project in Honduras is not in isolation. Across nearly 7,000 projects in 26 of the world's poorest countries, caring staff are going the extra mile in delivering a child development curriculum that's proven to work. Time and time again, children are being empowered with the skills they need to overcome poverty. "It's amazing to see what children can become when their dreams are encouraged," says Jackeline. "It's really rewarding to see."
WORDS
Becca Stanley
PHOTOS
Juana Martinez
---
COMMENTS
1 Comment
---
---
Article Comments
You must be logged in to post a comment.