Guvna B, at 26 years old, is a multi-award winning, record-breaking rap artist from London. He became the first rapper in UK history to top the Official Christian & Gospel charts. Accolades aside, he is a man who loves to speak about his faith and his personality is marked by a refreshing mixture of boldness, humility and enthusiasm.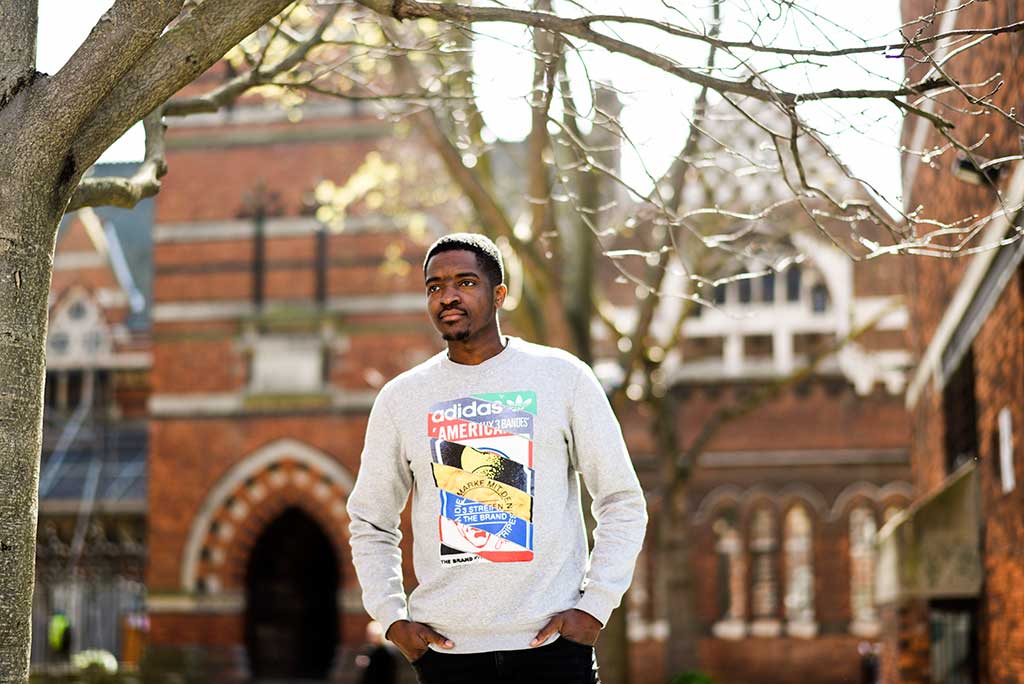 You released Secret World at the end of last year, can you tell us about the vision behind the album?
I called the album Secret World because I wanted to be open and honest about the issues we might face which can get swept under the carpet. I wanted to address issues like identity, suicide and loneliness and for people to know that they don't have to keep these things secret but they can talk about what they are going through.
I've done lots of work with young people and I've seen that they find it hard to open up about their issues. If we were to have some open dialogue about these issues, then maybe the young guy or young girl who sits at the back of youth group might feel like they can talk about it and realise they are not alone.
What's your favourite track from the album?
My favourite track is probably Easy Road, it's about a friend of mine who I grew up with who committed suicide and it reminds me and the people that listen to it that life isn't easy but that we shouldn't give up. If we persevere and have faith, God will bring us through the battles.
What is the connection between your personal relationship with Jesus and serving the people around you?
Jesus saw it fit to reach out to me, save me and bring me into a new life. When I accepted this and became a Christian – I realised that there are people on this earth who are in really bad situations and people don't care. Or at least it's not that people don't care, I think we can just get wrapped up in our own situations and troubles.
Jesus saw me, reached out to me and helped me, so surely I can do the same for other people in the capacity that I'm able to.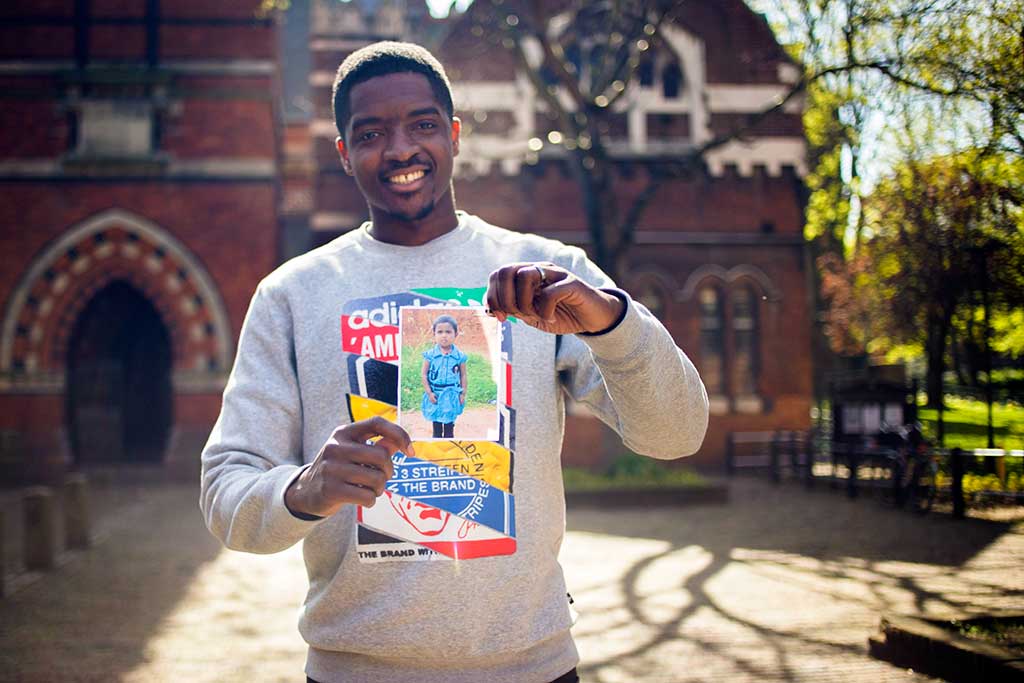 Tell us about the moment you met your sponsored child, Sahana, earlier this year.
Sahana lives in a small shack with three of her sisters and two parents. The moment we walked in there was a racoon or something which ran out and took us by surprise but to her family it was just normal.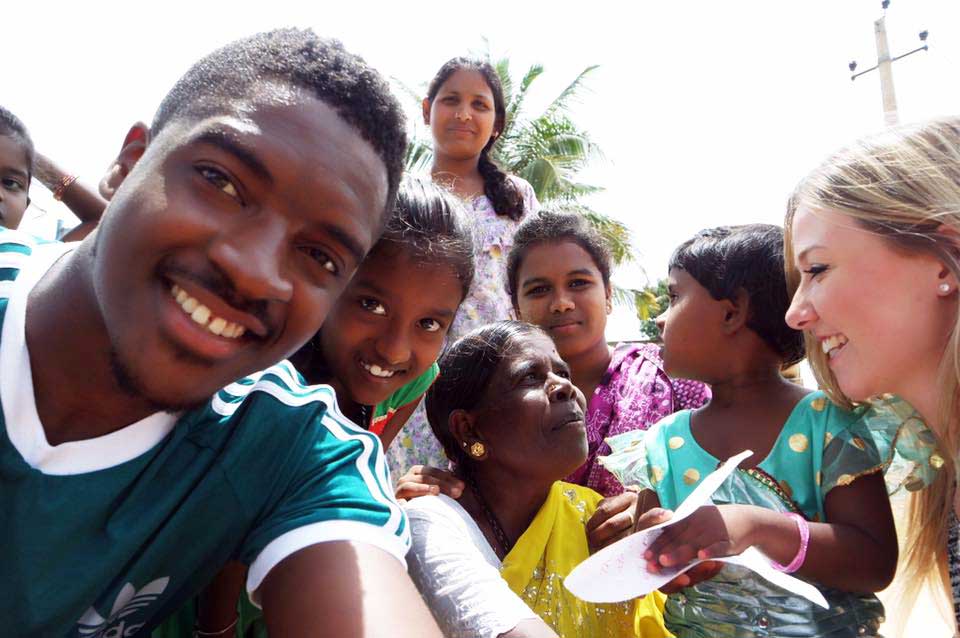 When I met her, I thought wow – you get an education, your family gets help, you get to wake up and walk down to the Compassion project and get a meal and learn so much – so much for what isn't actually a lot of money for us.
For anyone that sponsors a child, I think it's easy to know you're doing some kind of good but sometimes you can be detached from a real friendship and the process just becomes a direct debit.
You feel like you're looking after someone on the other side of the world, almost as if they are your child. I realised that we are actually helping a great deal.
What are your hopes for Sahana as she grows into a young woman?
Our first hope is for her to come to know Jesus. If she knows Jesus and who she is in Him, we can pray that her situation gets better, but in that process we trust she will be alright. 
Our second hope is that she uses the skills that she has picked up at the Compassion project and use all of the resources that are available to her she can use them to lift her family out of poverty – that's when we're really making a difference. The way that Compassion works is to actually break the cycle of poverty and for her to pass skills on to others too.
Our third hope for her, well at least it was before we met her, is that she could find space in her heart to be at peace and content to make the most out of her situation. Having met her, I don't think she struggles with that. She's so grateful for everything. It's inspiring for me to see.
What would you say to someone considering sponsoring a child?
I would say you're actually changing a person's life. Don't ever think you're just ticking your "helping" box, of your "I'm being generous" box. When you get home, look at your mum or dad or brother or sister and think, "If they were living in poverty, what would I do to change that?" You would be generous and you would give, because that's someone you love.
As Christians, everyone is our neighbour. We are called to love everyone. One thing I do is imagine my wife or younger brother in that situation – I would do anything I could to get them out of it. Ideally, we should have that kind of mentality for mankind as a whole.
WORDS
Guvna B
PHOTOS
Ella Dickinson
---
COMMENTS
No Comments
---
---
You must be logged in to post a comment.