It's not just newborn babies who are given critical care through our Child Survival Programme. Mothers around the world are being equipped to fulfil their dreams thanks to the support and training offered by our church partners. Three of these women have been telling us their incredible stories. Meet three caring and determined mothers. Meet the journalist, the tailor and the farmer.
The journalist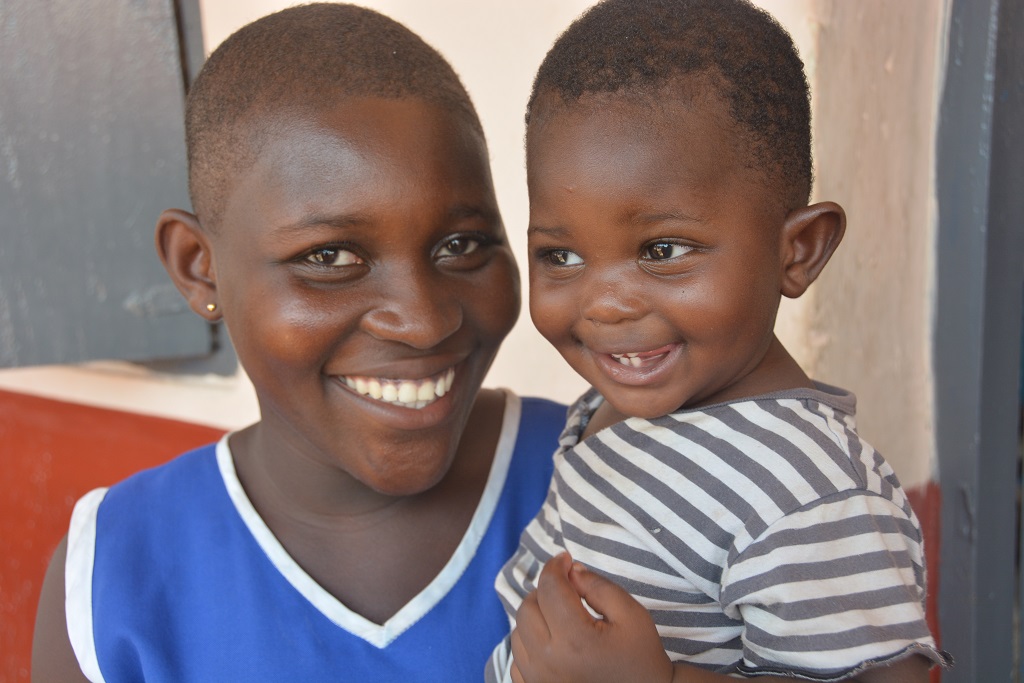 "When I became pregnant, I thought that was the end of my future. Now that I am back in school, I know that I can still become a journalist and a good TV news reader."
Angelina was 16-years-old when she fell pregnant. At the time, the father of her baby was providing her with pocket money for school and for food. When he found out about the baby, he abandoned Angelina, leaving the small community of Enyan Denkyira for the city. Living with an elderly grandmother, Angelina felt crippled with worry as she considered how she was going to provide for her child.
Angelina found support when she was registered into Compassion's Child Survival Programme, run by Berean Assemblies of God Church. As well as medical care for her child, Angelina received counselling. Bit by bit her self-confidence has been rebuilt and, with the encouragement of staff and resources from the programme, Angelina has gone back to school. Now, she's well on the way to fulfilling her dream of becoming a successful journalist. "I so am happy that the Child Survival Programme came to my community," she explains.
The tailor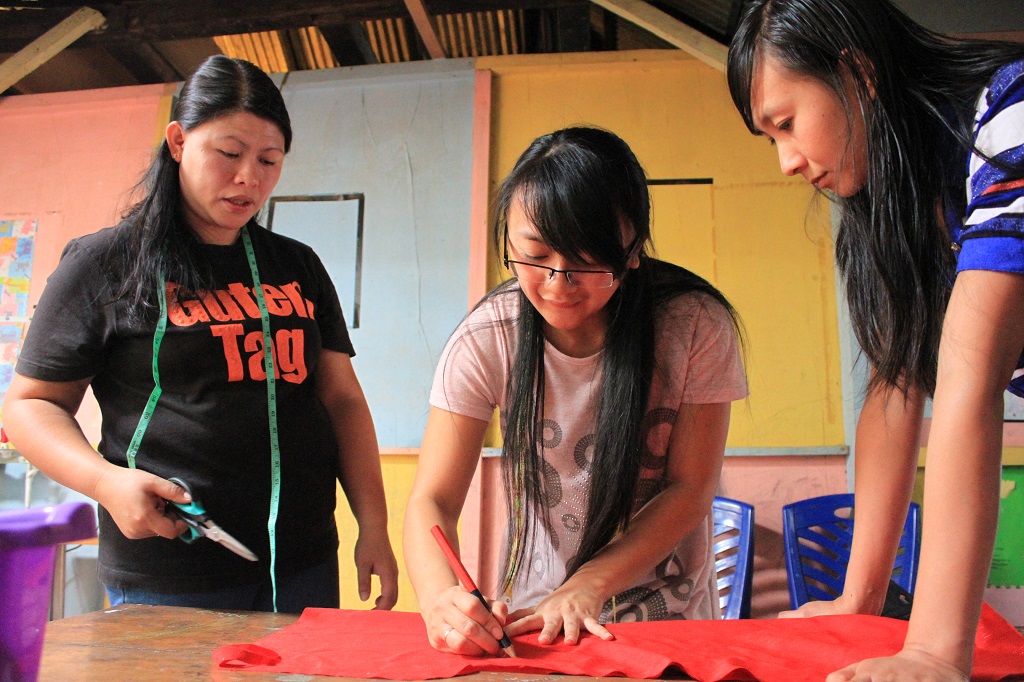 "If I had not been a part of the Child Survival Programme, I would have never known that I had a talent for sewing."
Starting a family young, Afni Werung didn't have the opportunity to finish school. But when her child was registered into Pinasungkulan Child Survival Programme in eastern Indonesia, she began to take tailoring classes. From the very beginning, Afni showed a natural flare for sewing. Years later and she's running a successful tailoring business. She's earnt enough income to repair the family home and now she's taken over as a tailoring tutor at the project. Afni is equipping the next generation of women in the Child Survival Programme.
"I can only say thank you to the staff members of the Child Survival Programme. What I have been able to achieve in tailoring is because of the project and all the things I learnt there.
At the beginning I was trying to make my own dresses and shirts, then I started helping my neighbours sew their torn clothes. I didn't have a sewing machine, so I borrowed one from my mother-in-law. Now I make clothes for my community.
I learnt that as a tailor, I need to know how to draw patterns. Sometimes I see a pattern in a magazine or see the clothes that sell in stores, and it inspires me to create my design.
At the church I love to share what I have learnt with other Child Survival Programme beneficiaries, that's the reason I want to dedicate myself. I really enjoy what I am doing now, because what I do is something I love.
The Child Survival Programme is great because I was equipped with skills that helped me to improve my life. I have self-confidence to build social relationships in my community; it is also impacting my spiritual life. I will never forget to be grateful to God, because His love is never ending."
The farmer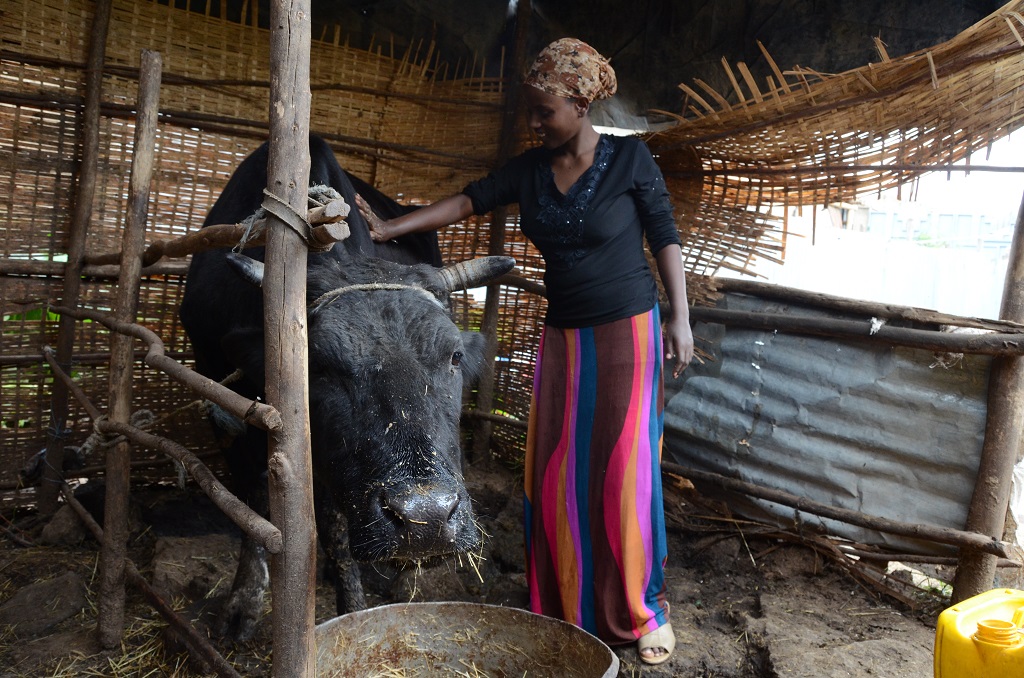 "Had it not been for God and His provisions through the Child Survival Programme, I am sure I would not be alive today. It did not just provide me food supplies and clothing, but it provided me with lasting solutions to my life problems. The trainings I got were life changing."
Meca Negash was three years old when she came to live with her uncle in Addis Ababa, Ethiopia. Initially Meca was the envy of those in her rural village: she had clothing, food to eat three times a day and the opportunity to go to school.
But aged 10, Meca lost interest in her education. "I didn't want to go to school at all," she explains. "All I wanted was to go to the market and sell something. I did not understand most of the subjects, and I always had bad grades. Therefore, I decided to quit school and join one of my cousins who was selling second-hand clothes in the market. My uncle was simply furious, but I refused to listen. I moved out of his house and moved in with my cousin. I met a young man, Siraj, and we married. I realised I was pregnant with our first child when I was sixteen."
The family struggled to survive and moved back to live with Siraj's mother. Two more children followed and Meca faced the daunting responsibility of caring for her daughters, her mother-in-law and her husband's sick relative. "That was the lowest point in my life," she reflects. "A sadness I couldn't explain covered our life."
During an appointment at the local medical centre, Meca heard about the Child Survival Programme.
"I ran to the church where I heard registration was going on. I cried to the first person I saw when I entered the compound to register my child. I saw hope for our future for the first time in a long time. I walked a long distance with my daughter just to get to the church and learn something new. It was a different environment. Being in the presence of the Child Survival Programme staff and the church people always gave me a peace that I had never experienced in my life before."
Meca was offered training classes in an income-generating activity. She bought a milk cow with money granted to her through the programme and started working hard with her husband, who helped her during his free time. Soon after she started selling the milk, Meca and her family were able to move to a larger house.
"I have learnt so much since I joined the project. I am no longer sad or hopeless, but I have eternal life."
WORDS
Becca Stanley
PHOTOS
Compassion UK
---
COMMENTS
No Comments
---
---
You must be logged in to post a comment.