What does poverty mean to a baby? It can be literally life or death.
Reaching your first birthday is a huge milestone for a baby. That first year is filled with pitfalls, especially for children born to families battling extreme poverty. In Guatemala, there is a tiny village called Chilley which is perched at the top of a mountain. Most of the families live in shacks made from rusty metal sheets and without electricity or running water. Each day, the villagers make their way down the mountain to the nearest well to collect water, before carrying it all the way back up.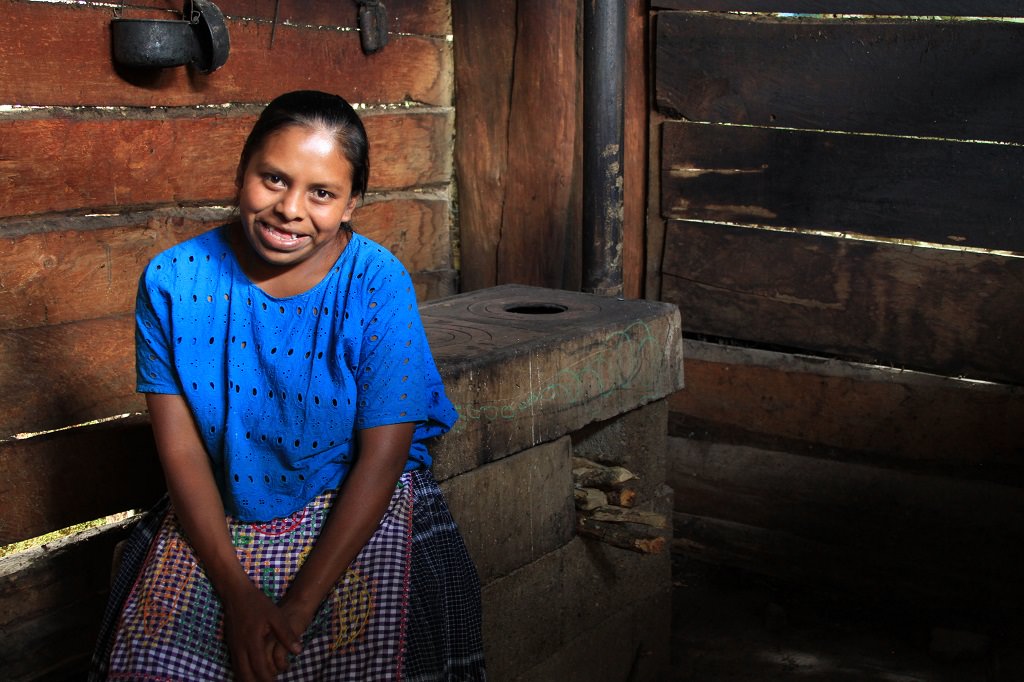 Olga sits proudly in the corner of her home.
Olga lives in Chilley in a small home with her two sons and seven relatives. She used to live in another house with just her husband and son. But during her second pregnancy, her husband mortgaged their home and ran off with the money, leaving Olga homeless and desperate. "Not only did my husband leave, but the people from the bank used to come four times a day to my house to ask for the money he had borrowed. I could not sleep, I could not eat," Olga says.
Olga was determined to have her child and eight months after her husband left, she gave birth to her son Marcos. "When Marcos was born, I thought the worst was over, but I was wrong. I got ill after having the baby and I had to spend time at the public hospital. When I got out I cried, 'What do I do now that I am alone with my two sons?'" Olga remembers.
Olga only earnt 70 pence a day and with that income, she had to feed her sons and herself. At six months old, Marcos still looked like a new-born due to malnutrition. Olga then heard about a new Child Survival project opening up at a church near her house.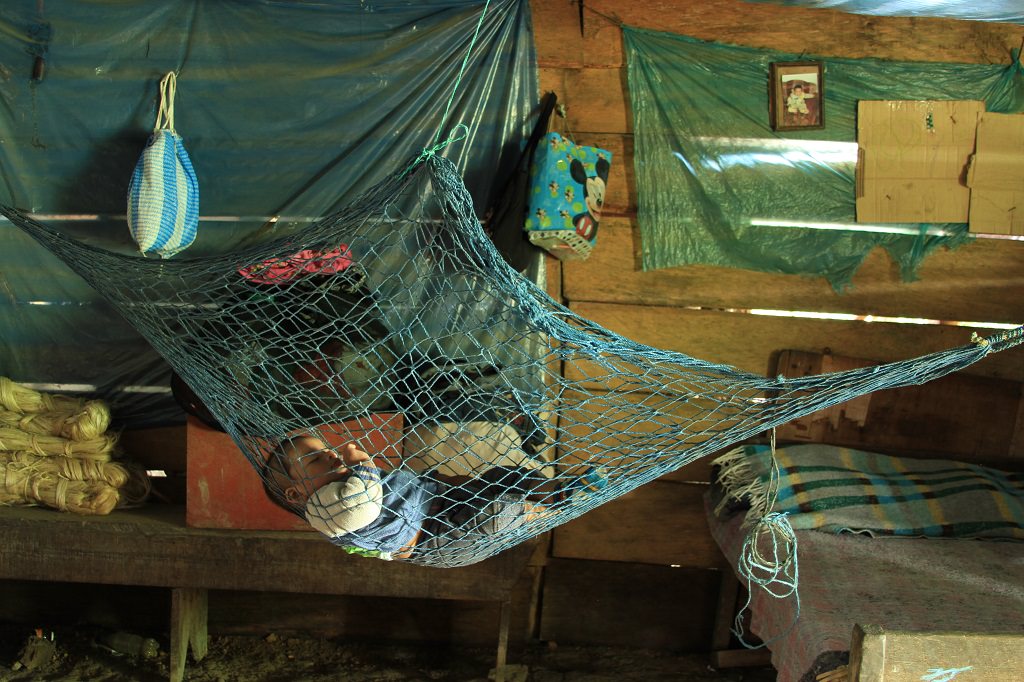 Marcos fast asleep in a hammock.
 "My family and I used to badmouth Christians. I wondered, 'Why do people bother to go to church?' but I was desperate for help, so I went to the church and asked if they could help me and my children," Olga said, "and instead of judging me or condemning me, they welcomed me with open arms."
At the launch of the Child Survival project, a church service was held and Olga attended. "I was expecting to receive groceries or a gift for my baby, and I did, but I also ended up receiving Jesus into my heart." Olga said. Since then, Olga's live has turned around remarkably. At the Child Survival classes, she got to meet other mothers and make friends. She also learnt how to weave hammocks and handbags by hand and started to sell these for extra income.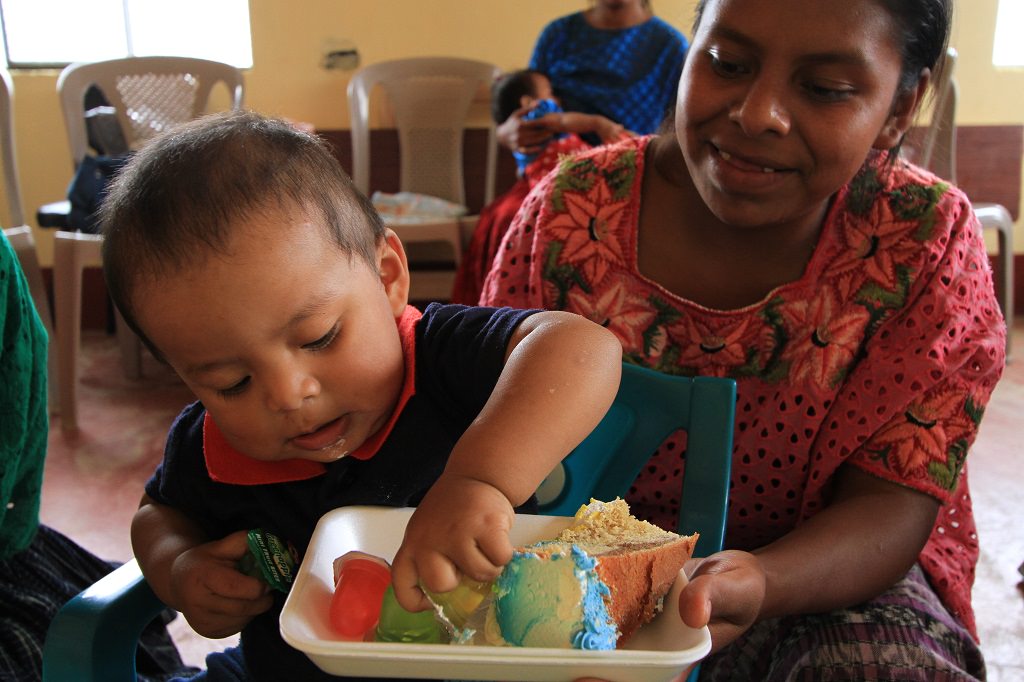 Eating cake for the first time.
"Nobody did anything for me, not even my family, but at the project I felt that I was cared for. They even celebrated Marcos's and my birthday! It was the very first birthday celebration for both of us because I had never celebrated my birthday before," Olga said. "Marcos loved the cake. He and I had never tried cake before, and it was delicious."
The first year of a child's life can be fraught with peril and simply staying alive can be tough. Through the Child Survival Programme, mothers and babies are being helped to overcome the obstacles that poverty puts in their path. Olga says, "I am aware that the reason Marcos is growing up strong is thanks to the Child Survival Programme. I am very thankful to the people who make this programme possible. I pray that all the sponsors who help women like me may be forever blessed."
WORDS
Roz Walsh
PHOTOS
Compassion UK
---
COMMENTS
2 Comments
---
---
Article Comments
You must be logged in to post a comment.