Last year was the first time Augustin celebrated Christmas. It was the first time he had ever received new clothes.
"I enjoyed Christmas, I received toys and games. I received new clothes and shoes too," the bubbly seven-year-old explains. "I had fun with my project mates. I was so happy and I wish I would have [more] nice days like this."
Augustin joined Lidaw, his local Compassion project in Togo, a year ago. Malnourished and skinny, he would turn up in the same red t-shirt and torn jeans as they were his only clothes.
"Augustin used to be one of children who liked eating. He always came back to ask for another plate of food, while some children could not even finish theirs," says Essohouna, chief cook at Lidaw.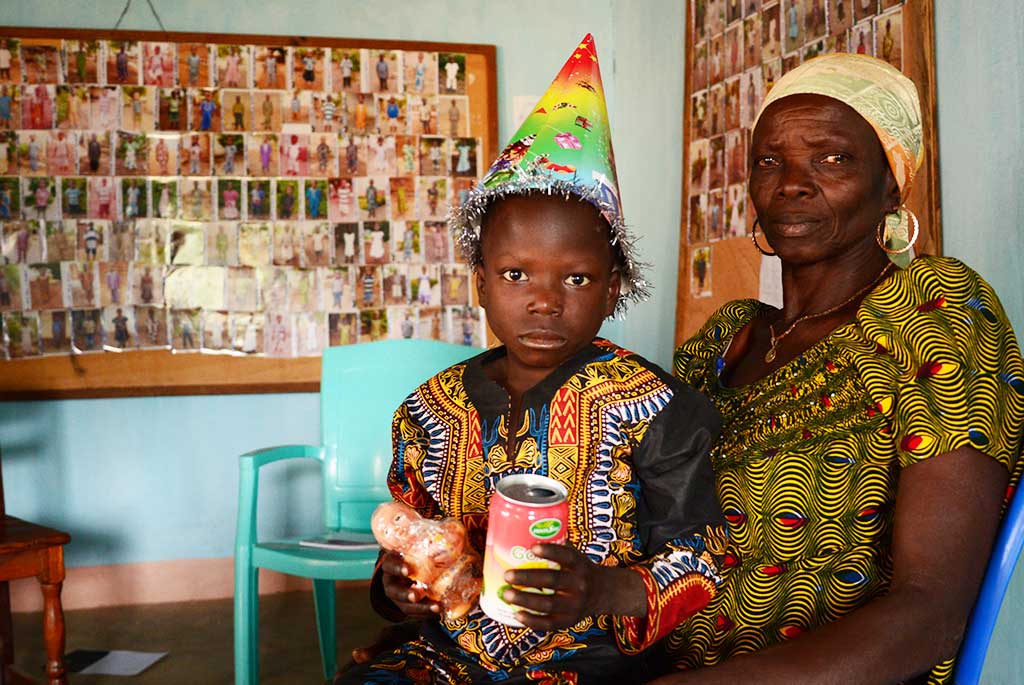 An orphan, Augustin lives with his grandmother, Afoua, and five other children. 60-year-old Afoua is a farmer and as the sole caregiver of six children, she struggles to provide for her large family on her limited income. Most days they have a single meal of corn dough with herb sauces. Rice is for special occasions.
Lidaw, which means 'hope' in the local dialect, was opened in January 2015. "When we were told that our church was going to open the project, I thought about Afoua and her children. I informed her about the project," says Essohouna. "When I was sharing with her information about the project, she jumped into my arms and started crying. She was desperate and hopeless. She did not believe what I told her until Augustin got registered."
For most of the children attending the project, last year was the first time they celebrated Christmas. A delicious feast was cooked for all the children and their families, children sang and performed dances before sharing Bible stories and verses. All the children received new clothes and shoes to their obvious delight.
Afoua shares, "I did not know that Christmas has a meaning, but through these little children, I've understood. I really appreciate what the project offered for us this Christmas. I did not think about these gifts before. God is really at work in my family."
As for Augustin, he prays that another Christmas comes quickly as he sings Christmas songs with his friends.
This year, we'll be throwing Christmas parties for more than 1.7 million children in poverty and their families. Help us bless these children and share the good news of Christmas by donating to our Christmas Appeal.
WORDS
Roz Walsh
PHOTOS
Roz Walsh
---
COMMENTS
No Comments
---
---
You must be logged in to post a comment.