What's in a word? Written, spoken or thought?

Noirine didn't know her father. He'd abandoned her and her mother, Betty. With a family of 12 children, Betty struggled to cope.

Noirine started going to a Compassion project in Mbale, which really helped. But one of the lowest moments in Noirine's life was the day her mother unleashed her frustration:

"She said she made every sacrifice to give me a life. My father never cared about me and didn't want anything to do with me. She thought I wasn't worth all the sacrifice and that my father was wise to have rejected me.

I cried so hard and fell sick for three days. I realised I needed help, I talked to Compassion staff. I wanted to leave home."

One staff member, Grace, counselled Noirine and assured her that her mother loved her but was just upset. "They [the staff] built my self-esteem. I wasn't wanted. I wasn't good enough. I was a disappointment but they told me that the Lord delights in me. When mum said I'd drop out [of school], the staff said I'd go to university," says Noirine.

As well as rich encouragement from the Compassion project, Noirine received letters from her sponsor that built her self-worth.
---
"My sponsor said they put my photo on the fridge and every time they open the fridge they see me. They told me they loved and believed in me and that they always prayed for me. They told me I am special to them and more so to God."
---
The love and healing she got from her sponsors and the centre staff has made Noirine determined to pass on that incredible healing power of positive words.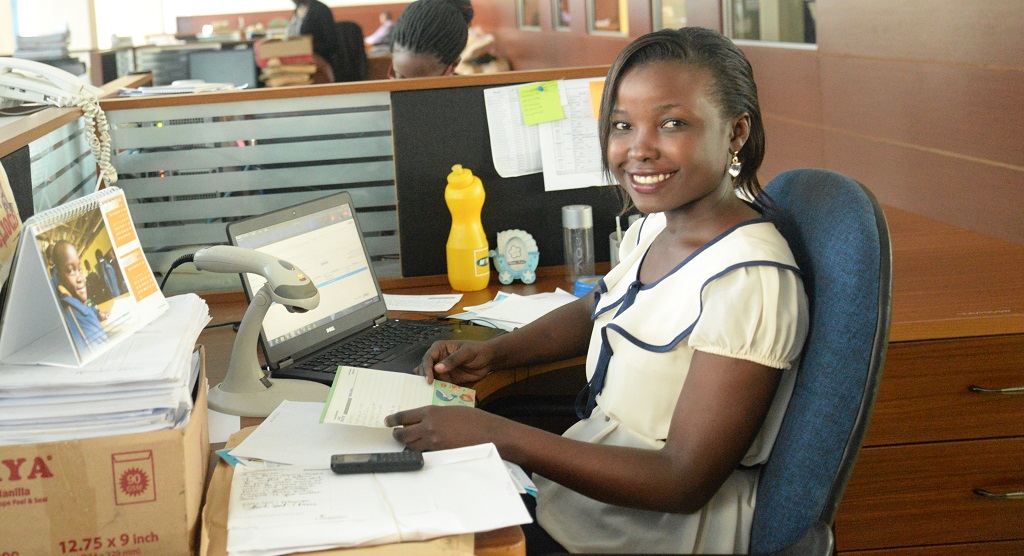 She now works in the Compassion Uganda office and communicates for a living. She sponsors a child in Haiti and writes regularly.
No-one knows the power of words like Noirine.
WORDS
Vikki Davis
PHOTOS
Caroline Mwinemwesigwa
---
COMMENTS
3 Comments
---
---
Article Comments
You must be logged in to post a comment.