Ana Grasielly has seen things no five year old should see.
She lives in João do Tauape, Fortaleza, Brazil, a community controlled by the illegal drug trade. When he was alive, her father, Xibiu, was one of the community's most prolific drug dealers. He was feared by all in the community and even recruited local children to work in his business.
Xibiu constantly fought with Ana's mother, also named Ana. When things were at their worst, Ana witnessed her father threaten her mother with a gun and shoot her in the leg. She saw her mother retreat into a world of drugs and alcohol.
But as the Bible says, "The light shines in the darkness, and the darkness has not overcome it" (John 1:5).
In the midst of João do Tauape, there's a Compassion project named Happy Family, run by the local church, Senhor Jesus Cristo. Hearing of the family's situation, the project staff were quick to register Ana into the Compassion Sponsorship Programme. Initially Ana Grasielly displayed very challenging behaviour due to the trauma she'd experienced. She used foul language and was argumentative with the other children. Yet week in, week out, project staff worked alongside her, providing her with love, care and support.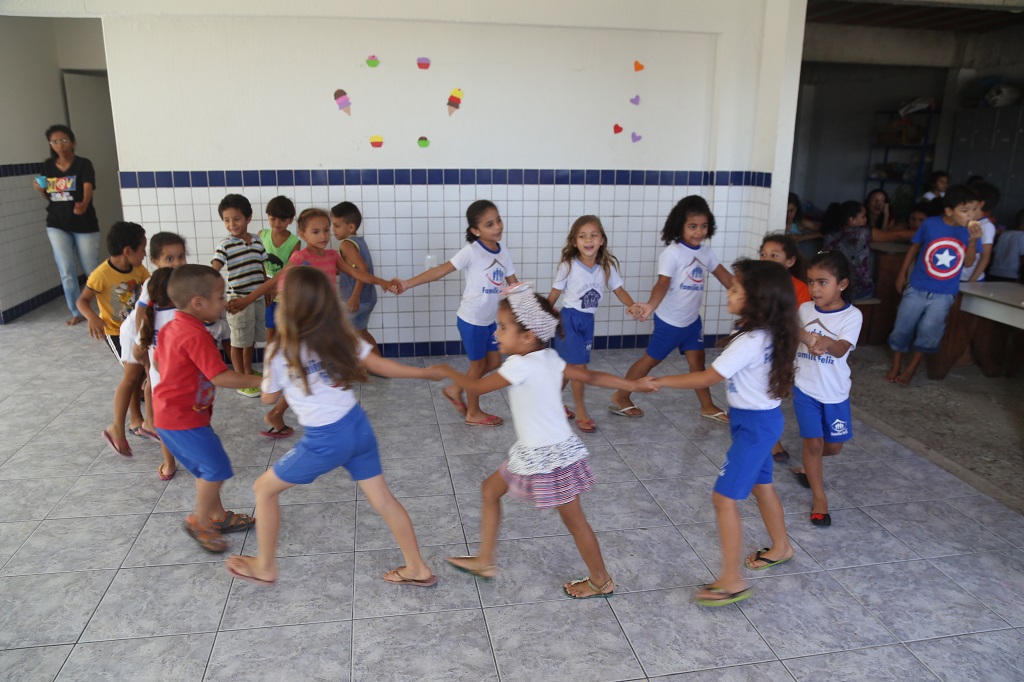 The Happy Family Compassion project is a safe haven for Ana Grasielly.
The staff also felt a huge burden for the wider family, faithfully sharing Christ with Ana's mother, Ana Fábia and Xibiu. But it wasn't until 2014 when things changed.
Prayers began to be answered as Ana Fábia accepted the invitations of people at church. Deciding to leave drugs and alcohol behind, she gave her life to Jesus. 
In June 2015, Ana Fábia's husband Xibiu was tragically murdered due to his involvement with drug trafficking. Ana Fábia clung onto her newfound hope in Christ but things were not easy. The family was forced to leave their home because the property belonged to Xibiu's family who wanted to continue to use the home for drug trafficking.
Ana Fábia found herself as an unemployed widow, with no home and four children to raise. Initially Xibiu's brother came to her aid, settling the family in a new rented house. Yet months later he was also murdered, in broad daylight.
Throughout, the local church and Compassion were a constant support. They provided the family with baked goods and fuel for cooking. Every family member was given daily meals at the Compassion project until Ana Fábia found a job as a kitchen porter.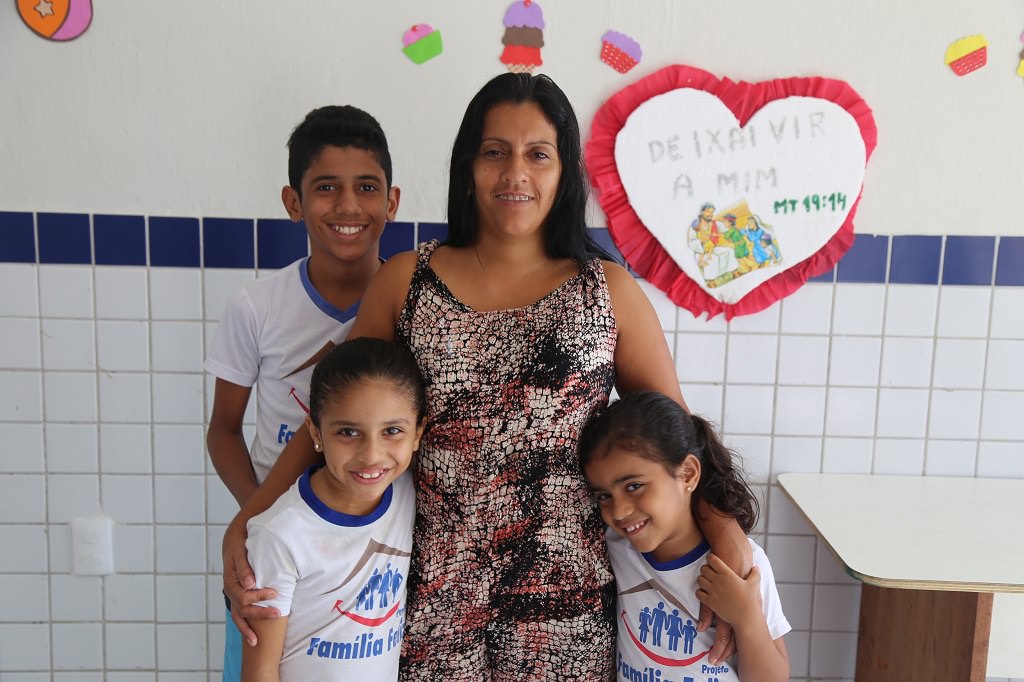 Ana Fábia with three of her children.
Both Anas continue to receive extra support through counselling and prayer. There are still open wounds but the difference is that now they have Jesus to guide them. "He is my life, my breath, indeed my everything because He gave me life and released me from darkness to make me who I am today", explains Ana Fábia.
WORDS
Ana Rafaela
PHOTOS
Ana Rafaela
---
COMMENTS
1 Comment
---
---
Article Comments
You must be logged in to post a comment.