Some readers may find the content of this blog post distressing.
Rape. It's one of those words we don't really like to say out loud, much less talk about at length. It makes us feel uncomfortable. For some of us it's just a bit embarrassing because we're too British; we don't know how to talk about things like that, for others it brings back memories we have worked long and hard to forget and triggers a fear of being that powerless again.
But rape happens. All the time. It's estimated that in England and Wales alone, 11 adults are raped every hour. That's 85,000 women and 12,000 men a year. [i] That estimate is probably conservative because the truth is, rape is wildly underreported.
As you extend the view beyond Britain, the picture just gets worse. Research shows that almost 10 percent of girls worldwide have experienced forced intercourse or other forced sexual acts at some point in their lives. [ii] In the majority of countries which have data, less than 40 percent of the women who experience violence seek help of any sort. Of those who do, very few look to formal institutions, such as police or health services. In fact, less than 10 percent of those women seeking help for experience of violence sought help by appealing to the police. [iii] They just don't report what has happened or seek to bring the perpetrator to justice.
The reasons are simple. Although 125 countries have laws on sexual harassment and 52 have laws on marital rape, this does not mean those laws are implemented [iv]. In many countries, particularly in the developing world, long standing traditions and cultures that hold women in low esteem make it even harder to speak out against sexual abuse. Corruption and poor policing mean that women have little if any confidence they will be taken seriously, if listened to at all. Women and children feel helpless, they don't know who will fight for them.  
It's why the story of Koki is so extraordinary. This 12-year-old Kenyan girl was brutally violated by her neighbour. Her family were devastated, but knew they would find support at the local Compassion project that Koki attended each week. They were right.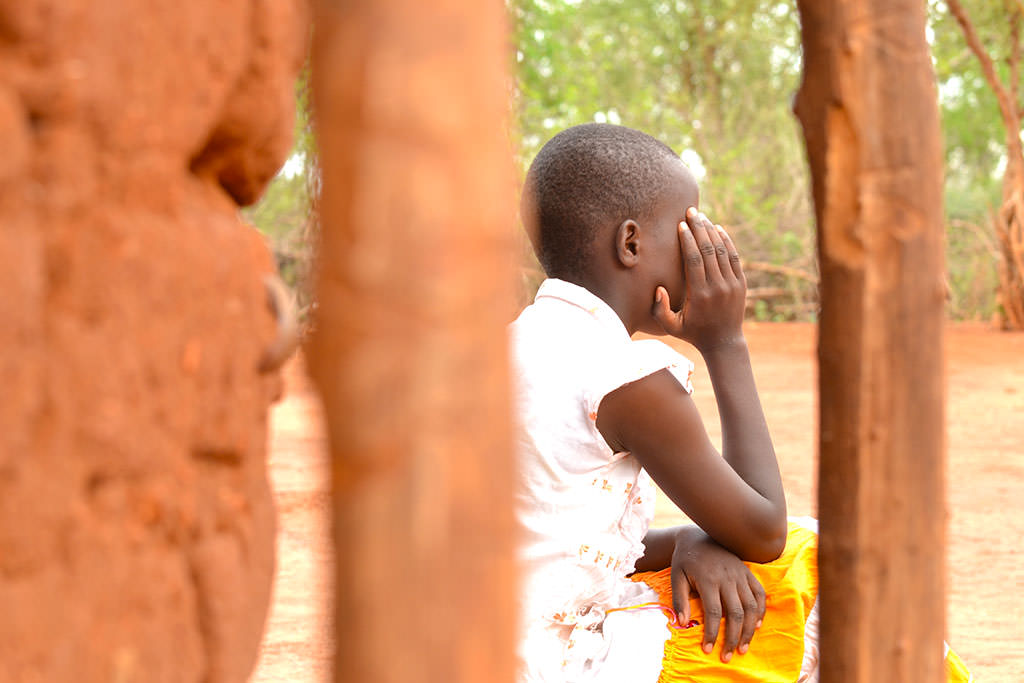 Compassion staff enabled the family to take Koki to hospital and reported the incident to the police. When the police started to question the medical evidence and hesitated to record statements it became apparent the perpetrator's family had influenced the police officers in charge of the investigation. Compassion didn't let the matter drop and they worked with the family to fight for justice for Koki. A year later they got it; the magistrate declared, "The offence committed is inhuman and despicable and I hereby sentence you to life imprisonment."
Nothing can change what happened to Koki, but counselling and the support of her family, church and staff at the Compassion project mean that today she looks with hope to the future. She knows she is important, that her life matters and that she is surrounded by people who will fight not just for her right to flourish in safety, but for the right of every child.
[i]  An Overview of Sexual Offending in England and Wales Ministry of Justice (MoJ), Office for National Statistics (ONS) and Home Office in January 2013.
[ii] UNICEF (2014). Hidden in Plain Sight: A Statistical Analysis of Violence against Children, p. 167.
[iii] United Nations Economic and Social Affairs (2015). The World's Women 2015, Trends and Statistics, p. 159.
[iv] United Nations Economic and Social Affairs (2015). The World's Women 2015, Trends and Statistics, p. 160.
WORDS
Bekah Legg
PHOTOS
Silas Irungu
---
COMMENTS
No Comments
---
---
You must be logged in to post a comment.