What happens in the aftermath of a disaster? After the cameras have gone and the world's attention has wandered elsewhere, the long road to recovery can take years. Amongst communities in the Philippines, the scars of Typhoon Haiyan are still visible.
Jeffrey, a seaweed farmer who lives in the northernmost part of the Cebu province, had his livelihood devastated by Haiyan three years ago. Every morning, Jeffrey wakes up at 5am to cook breakfast for his three children and take them to school. In the afternoon, he paddles out by hand to check his seaweed. When the right time arrives, he harvests, dries, sets and sells it in the local market.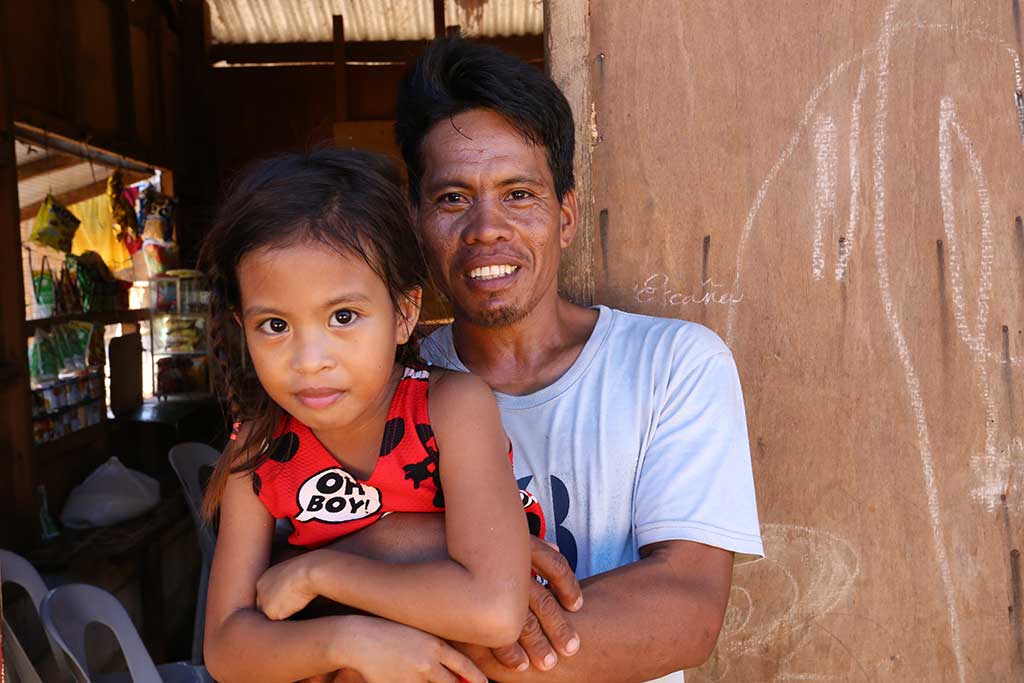 Fortunately his eight-year-old daughter, Ashley, is part of the local Compassion project. Through sponsorship, she is able to receive benefits such as health check-ups, which eases the financial burden on Jeffrey.
Due to the effects of Haiyan, Jeffrey now has to travel far from shore to find seaweed. Thanks to a generous donor through our RESPOND disaster relief fund, Jeffrey received the gift of a pump boat.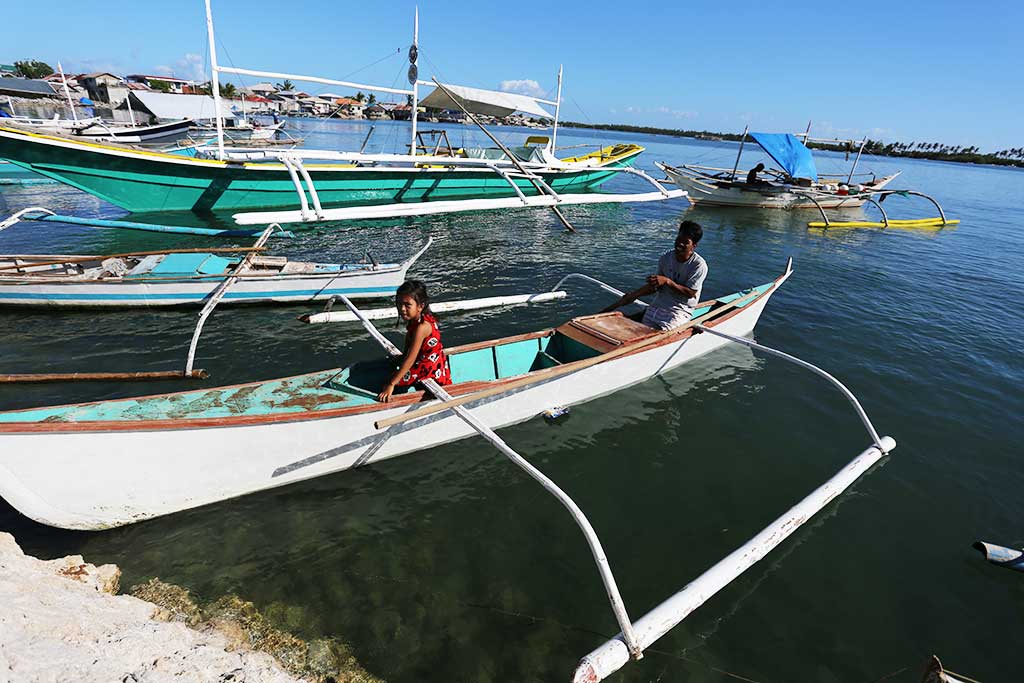 The boat allows him to swiftly visit his seaweed farm and still have time to return home to take care of his children including taking Ashley to her project on Saturdays. He has also set up a small store from his home to earn a few extra pesos. Jeffrey says, "Thank you so much for the sponsors and Typhoon Haiyan donors. Because of them, we have our own fishing boat to help sustain our everyday needs."
In the weeks after Typhoon Haiyan, Compassion supporters held hands in prayer and gave generously to support those who had been impacted by this disaster. Years on, the echoes of this kindness are still felt.
Ruby, Ashley's project director, is keen to share, "To our sponsors and donors, we are very thankful for the help you have given us, especially to the Capstone Generation Child Development Centre. Thank you very much for your support to your sponsored children and even those unsponsored. Thank you so much. May the Lord bless you in return. No words can really contain what we are feeling right now. We are very blessed that you have helped these families."
By working with the local church, Compassion provides long-term assistance to children and their families who have been affected by disasters. The road to rebuild communities may be long but in the journey, there is hope.
WORDS
Roz Walsh
PHOTOS
Edwin Estioko
---
COMMENTS
No Comments
---
---
You must be logged in to post a comment.