It's the tragedies unseen by the eyes of the world which are often the hardest to recover from. Support can be hard to come by without media attention and people struggle to rebuild lives. You've probably heard of Typhoon Haiyan but what about Typhoon Melor?
That's the beauty of the local church. They are there year in, year out, ministering to those around them and sharing the love of God. When tragedy strikes, the local church is often first to respond. And with support from Compassion's Stability Response, our partner churches are able to provide help where it is most needed.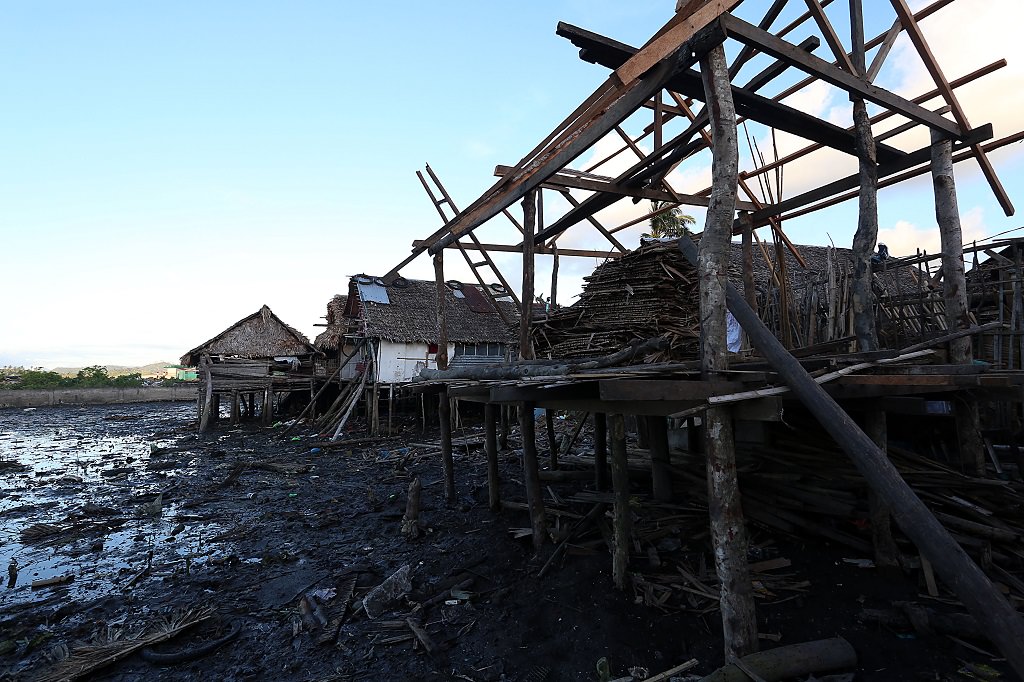 Magallanes was badly affected by the typhoon.
On 14 December 2015, Typhoon Melor hit the shores of the Philippines. Many homes were completely demolished. In Magallanes, when project director Elsie saw the devastation, she explains, "my heart sank when I saw their condition. The families went back to their homes in the morning and saw that their homes were destroyed. All homes were made from light materials. Yet, they were still happy and hopeful, even thankful and praising God! They are happy at least that no one was hurt."
With funds from Compassion's Stability Response, the local church swung into action. 15 year-old Mike is a sponsored child and he lives with his parents and six siblings.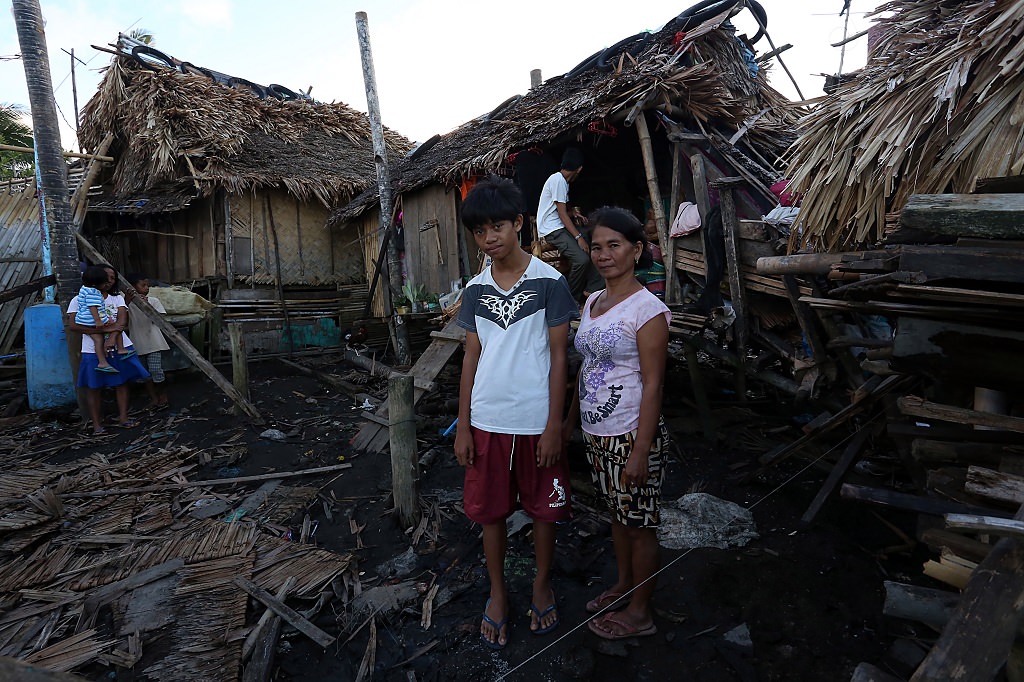 Sunny and Mike's home was completely flattened by Typhoon Melor.
His mother Sunny explains how they were blessed by the local church. "The church was very helpful. [After] only a few days we received groceries rice, sugar, soap. Soap is very important, and also milk." Sunny used to sell local snacks to earn money but her kitchen was completely destroyed, as well as other areas of their house. They are now standing in faith for the funds to rebuild their home so they can start earning income again. 
The evening after the typhoon, church leaders were surprised to see all the families arrive for the nightly Christmas worship service. It is traditional in the Philippines to have a series of worship services starting from mid December until Christmas Eve. Due to the disaster, the church leaders almost cancelled the gatherings. But to their surprise, the church was completely packed. The entire municipality of Magallanes didn't have power but the church has a small generator. That night, the church was the only place in Magallanes filled with light.
When disaster strikes, it's tough to know how to respond. This is why Compassion's Stability Response exists: to empower the local church to help in times of crisis and make the road to recovery that little bit easier.
WORDS
Roz Walsh
PHOTOS
Edwin Estioko
---
COMMENTS
1 Comment
---
---
Article Comments
You must be logged in to post a comment.