Five courageous children share their stories of living through Hurricane Matthew.
Angeline: "I thought it was the end of the world"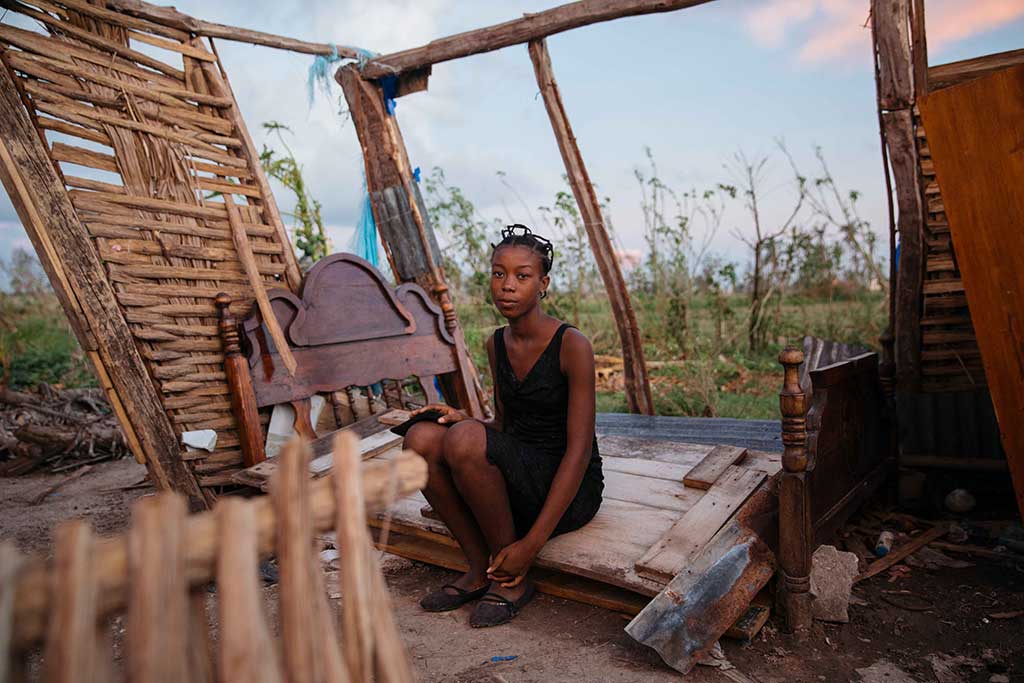 Angeline suffers from a degenerative bone disease. She couldn't run away the night Hurricane Matthew hit. In that moment of panic and fear, she asked God what to do. Her sister came to her aid, helping her to the safety of her neighbour's home.
Angeline's own home was destroyed but her family is safe. They've received a disaster kit with food, water and hygiene supplies thanks to one of our partner churches, Baptist Church of Picot. In the difficult months ahead, the church will support Angeline with post-trauma counselling. 
Pauldy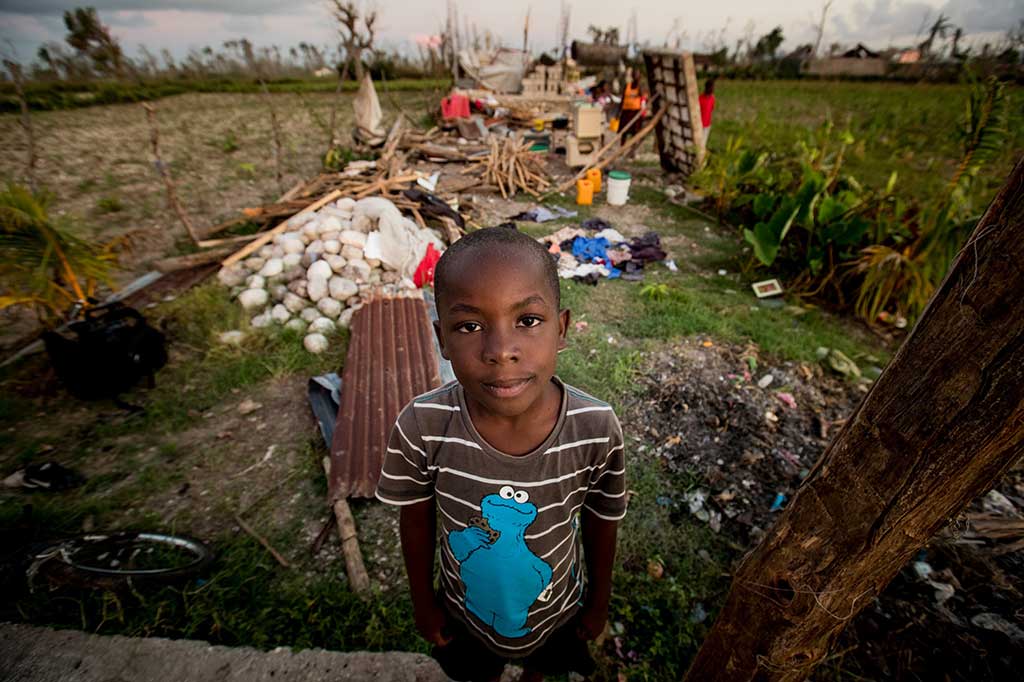 Pauldy Jeneus stands in front of his home in the community of Les Ceyes. Their house was flattened, but Paudly and his four brothers walked away with only minor cuts and bruises. 
Cassandra: "We were stranded on the roof for two days"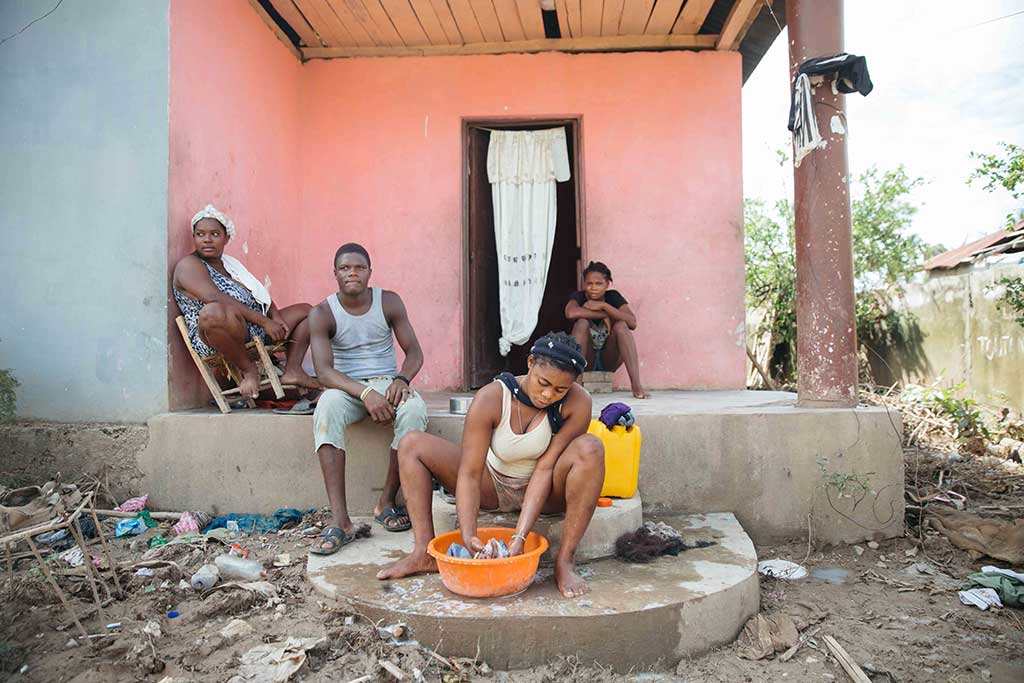 Flood waters triggered by Hurricane Matthew raged through Cassandra's community. The water levels reached six feet high, forcing Cassandra's family to flee to their rooftop. Here Cassandra washes clothes salvaged from the storm. 
John Dee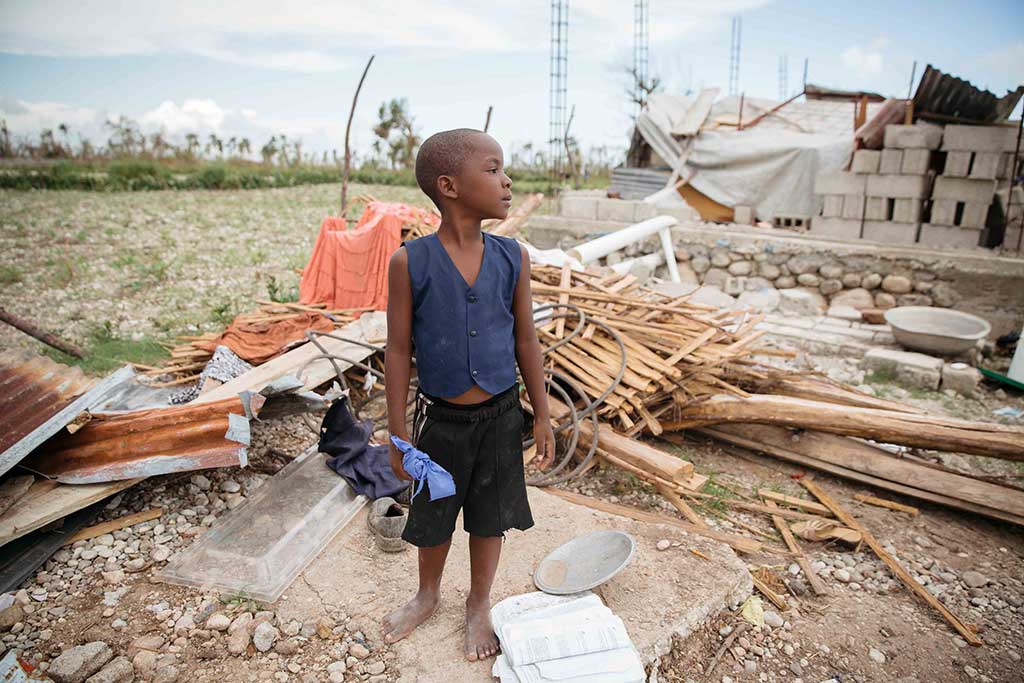 John Dee cut his finger whilst looking through what's left of his house. A razor blade was hidden amongst the rocks where it used to stand. 
Dorcy: "Wake up, wake up"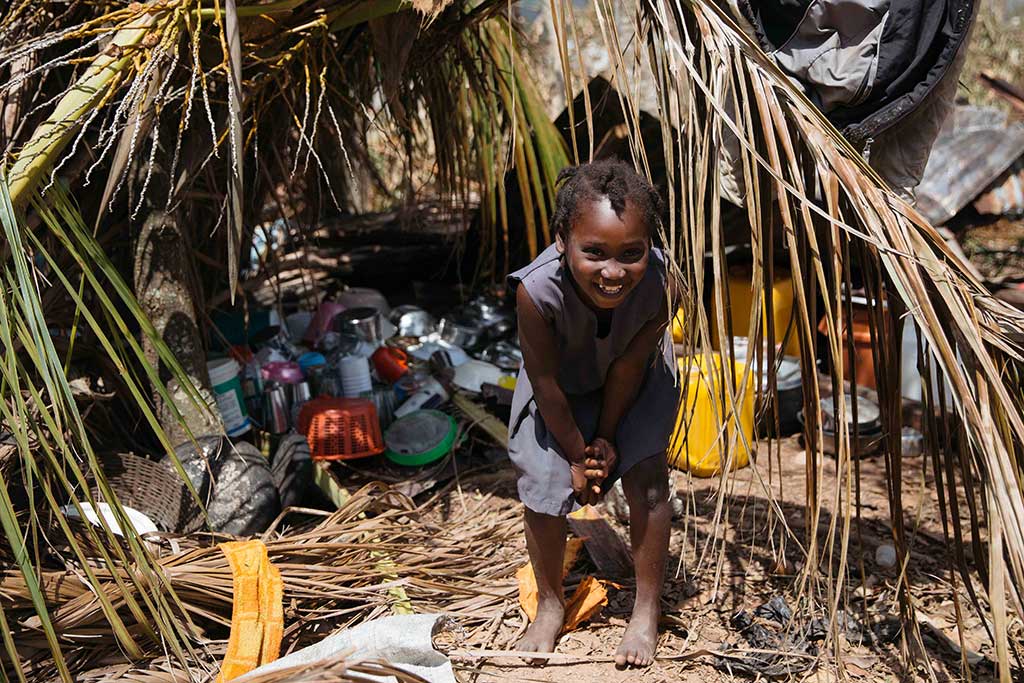 Her grandma's words are all that Dorcy can remember from the night Hurricane Matthew tore through her community. "Wake up, wake up," heard Dorcy as she peered through the darkness to see her grandma frantically wrapping her arms around her to lift her to safety. The hurricane destroyed the home they shared. Today, she stands in front of what used to be their kitchen. An uprooted tree acts as a shade for her dishes.
Thanks to the generosity of Compassion supporters, our church partners are able to support children like Angeline, Paudly, Cassandra, John Dee and Darcy. Since Hurricane Matthew struck just over a fortnight ago, they've been providing shelter and distributing hygiene kits, food and safe water.
Despite the challenges, our church partners are exploring ways to resume project activities as soon as possible so they can help children with psychological recovery and trauma counselling. 
Join us in continuing to pray for the children of Haiti.  
WORDS
Becca Stanley
PHOTOS
Becca Stanley
---
COMMENTS
No Comments
---
---
You must be logged in to post a comment.