Born into a desperately poor Bolivian family and one of eight children, Miguel spent the first few years of his life rummaging through rubbish for food. At the age of six, Miguel was enrolled into the local Compassion project and sponsored. He was fed and given support in his education.  
"I entered the project with a lot of traumas," says Miguel. "My father drank, he fought with my mother and there wasn't money in the house. At the project they gave me lunch. Little by little I started to get ahead. Sister Martha at the project used to say, 'If you don't have money, you can recycle.' Starting that moment, I began to recycle bottles, aluminum, plastic, iron, cables. I used to look for that in the rubbish. Then I sold it, and with that money I bought food for my siblings."
The tutors at the Compassion project also taught Miguel about business and savings. Miguel began to save money from his income. At 15 years old, Miguel received a gift from his sponsor. This gift, along with his savings, allowed Miguel to buy clothes and sewing machine motors. He was able to sell these for a profit which he put back into savings.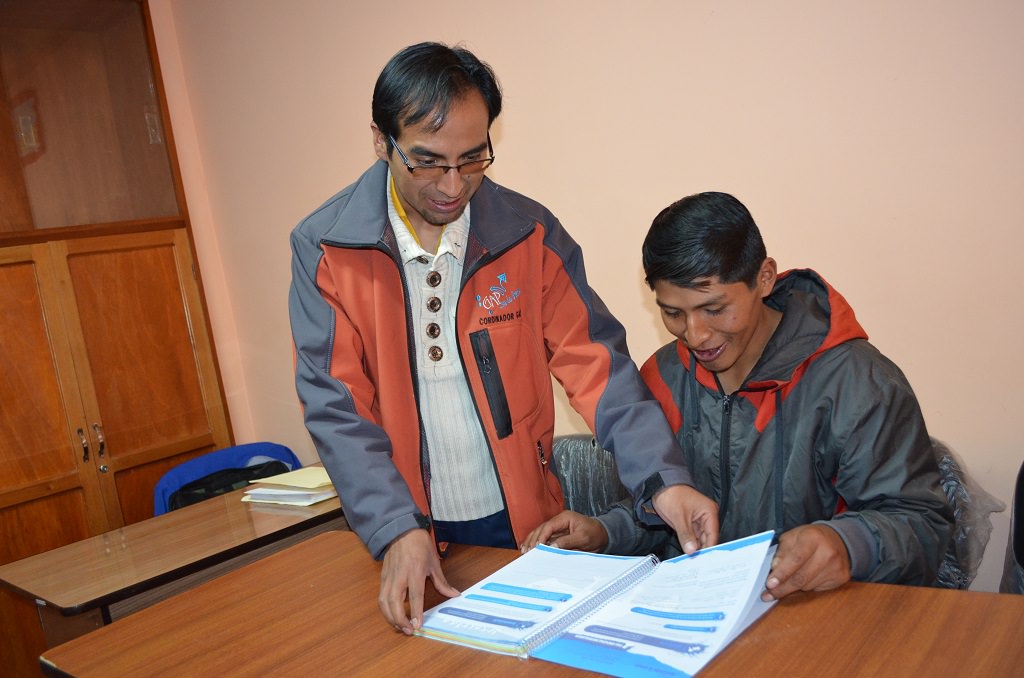 Miguel with his Compassion project tutor, Jhony Yujra. "We want every youth from here to have impact in their home and where they are, " Jhony explains. "We pray that each young man can make a difference."
Using another sponsor gift, Miguel then bought 150 hens. In a single month, he recovered his initial investment by selling eggs. He continued his egg selling business and bought pigs and cows with his profits.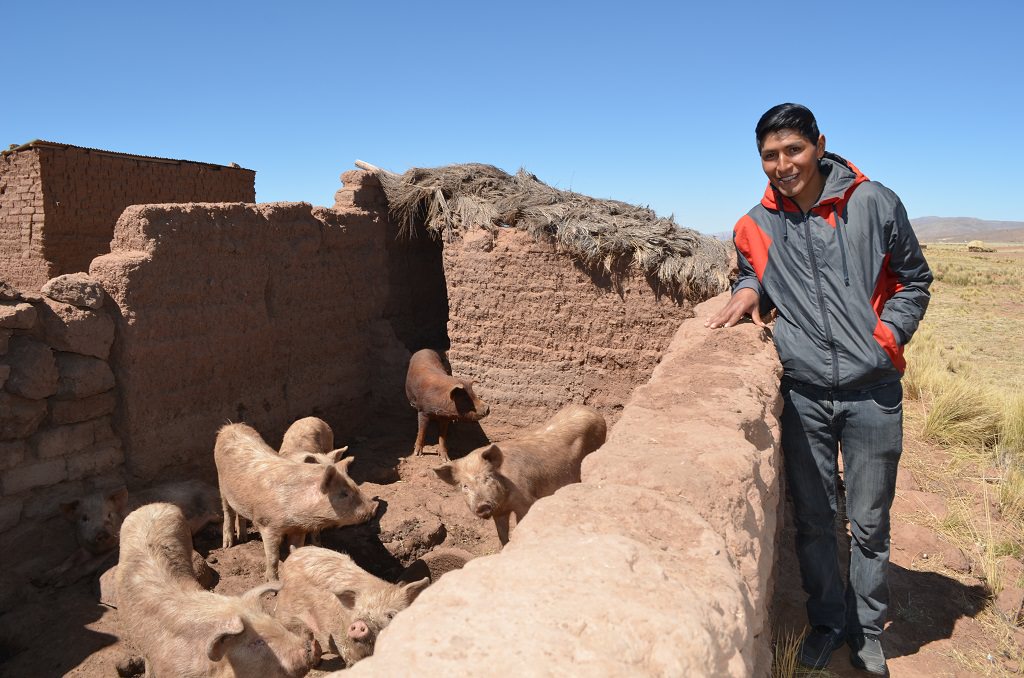 Miguel outside his pig pen. In the future he plans to build a cabin for the pigs.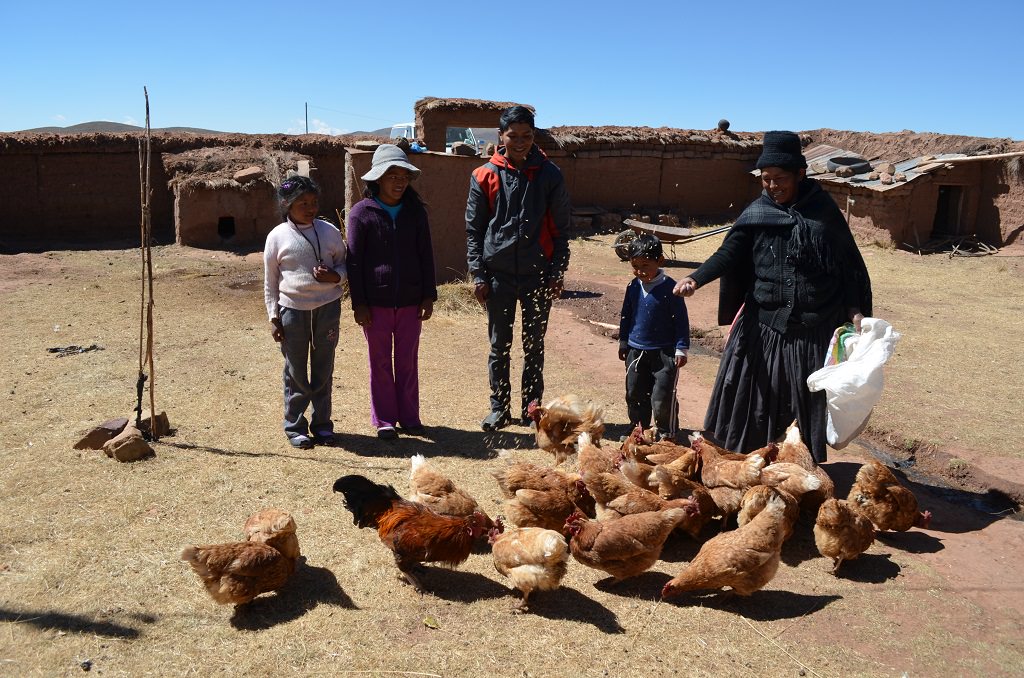 Miguel has bought his sisters hens and is helping them start their own businesses.
Today Miguel has nine pigs and 20 cows along with his chickens. He has given his two younger sisters 30 hens each and is helping them start their own businesses. He is also giving the milk from his cows to the rest of his family so they can make cheese to sell. In the space of five years, Miguel has been able to not only free himself but also his family from financial poverty. He is so thankful to his sponsor for his support: "My sponsor knows what I'm doing, and he says I'm a micro-entrepreneur."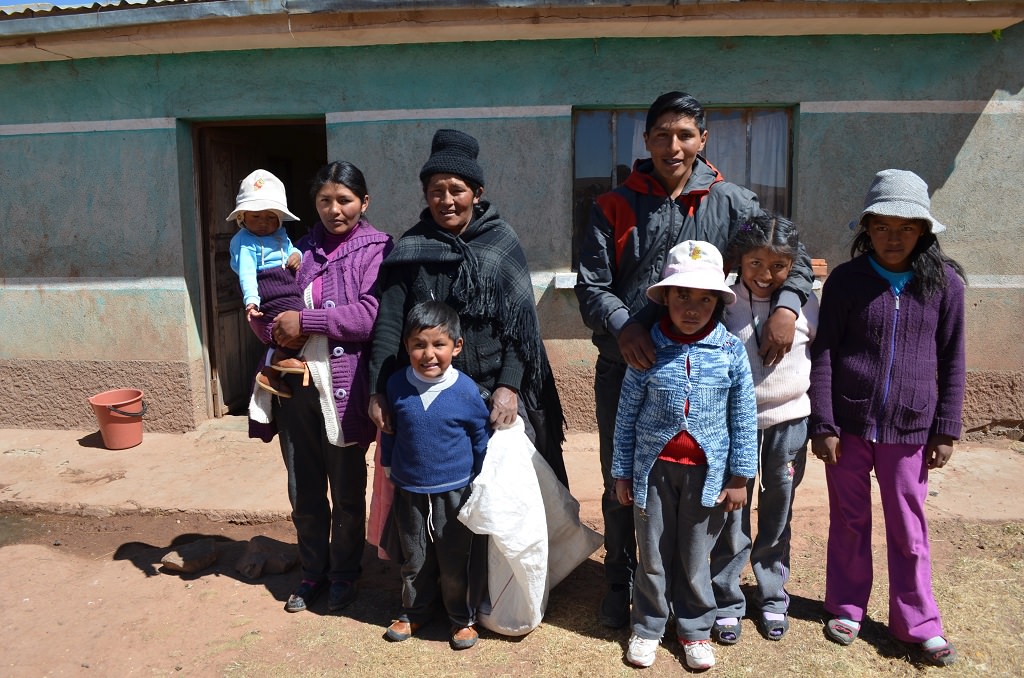 Miguel is the 3rd of 8 siblings. Thanks to his sponsor, the teaching at his project and his entrepreneurial spirit, he's releasing his whole family from poverty.
So what does the future hold for this young man? Miguel says, "Since I will be a business man, I might even become the president - that way, I will raise the basic salary to double. There wouldn't be inequalities. But we have to persevere in God. I believe I have a good relationship with the Lord. Everything is thanks to him. God made miracles in my life."
WORDS
Roz Walsh
PHOTOS
Galia Oropeza
---
COMMENTS
1 Comment
---
---
Article Comments
You must be logged in to post a comment.