A baby lies crying in the dust outside a doorway in Nyamabuye village. Hours old, she's been abandoned on her grandmother's doorstep. She's hungry and her piercing screams are echoing around the valley.
The baby's uncle arrives. Sadly he is no saviour for this newborn. He has come, wielding a machete, to remove the "shame" he perceives to have come upon his family.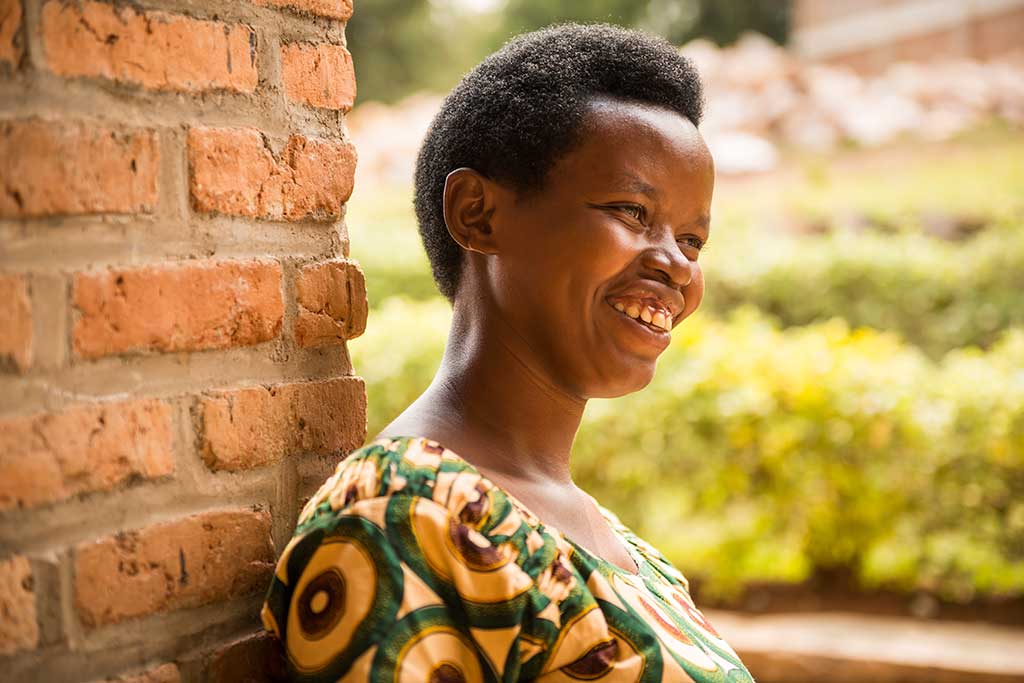 Sat opposite Chantal today, you can still see deep pain in her eyes as she recites the traumatic events of her first few hours of life. "My mother, she brought me from the hospital and laid me at the door of her mother's home," she explains. "My uncle, who is a brother to my mum, saw me and he did not want me. He was coming from the field and he had a machete and he wanted to just hit me. And when my grandmother saw that she was in the way. She protected me and the machete hit her instead and she died."
Without her grandmother to care for her, Chantal's childhood was filled with instability. "Because my mother was young and unmarried, I was always told that I was born the wrong way," she recalls. "I used to beg for food from neighbours but [because of my background] they would not help me."
After spending a couple of years living with her aunt, Chantal was left to move back in with her troubled mum. Trapped in a cycle of alcoholism, Chantal's mother was unable to care for herself, let alone provide for her children.
"My mother kept having more children. I had to stay home and take care of them instead of going to school. She used to leave me in the house with a young baby and no food. I used to wake up early and go to work in the garden to get food for my siblings. She used to go drink when we did not even have a matchbox in our house."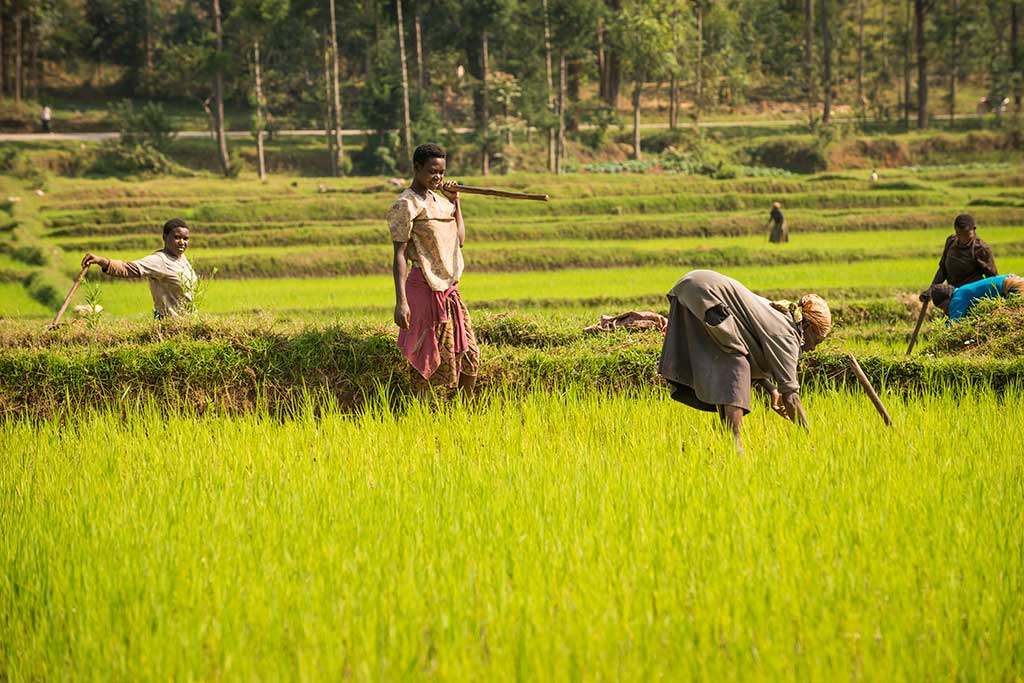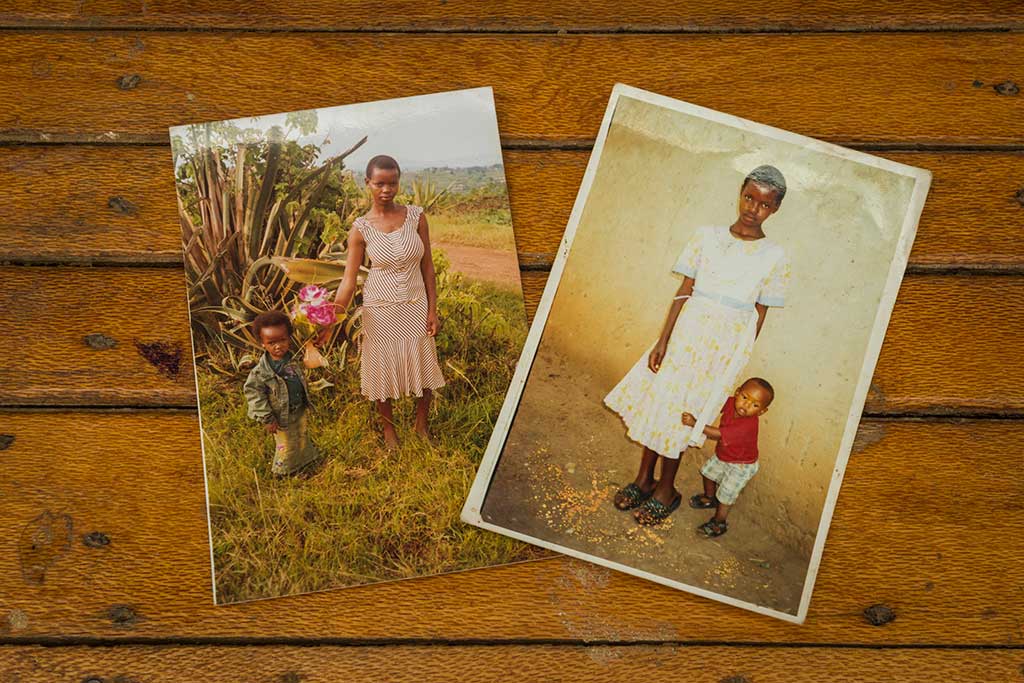 Relying on her eldest daughter to help care for the family, Chantal's mother had no plans to send her to school. But, hearing of a programme for children run by the local church, she decided to take Chantal along to be registered. Chantal became a Compassion-sponsored child.
"After registration, we got soap and food at home, and I started going to school like other children," remembers Chantal. But life was still extremely tough. "I used to wake up early and go to get food for my siblings and then go to class in the afternoon."
The situation reached crisis point after Chantal's mother spent six months in prison for genocide crimes. When she returned home, her alcohol addiction had worsened. The fights between Chantal and her mum intensified.
One evening, Chantal was thrown out of the family home. Despite her siblings' pleas of "please do not send away Chantal, she gives us food," her mother insisted.
Initially, Chantal hid the situation from her Compassion project workers.
"I was ashamed. After she disowned me I had nowhere to stay. Because I had nowhere to stay, when I would see an avocado tree I would sleep there or anyplace in the field I would just spend the night.
---
I can remember standing in the road and telling God that the mother who gave birth to me had disowned me. I remember crying out to Him and saying this world does not want me. But He took care of me."
---
Discovering the situation, Chantal's project did everything they could to reconcile mother and daughter. But after weeks of fruitless discussions, they decided to use funds from Compassion's RESPOND ministry to build Chantal a two-roomed house. Owning only the clothes she was wearing, Chantal was given everything she needed to set up home: a mattress, bed, chairs, crockery, clothes and food.
With the support of her project and her sponsor, Chantal was able to graduate from the Compassion programme with a tailoring qualification and peace in her heart. "Through the project activities, I decided to forgive my mother and believe in God's good plan for my life," she says with conviction.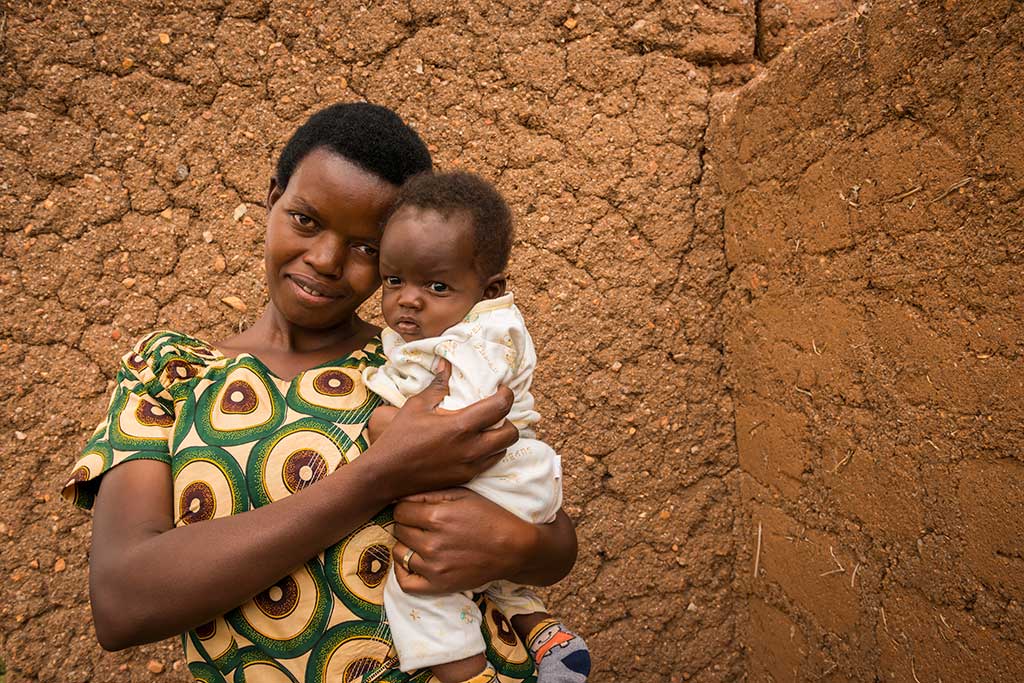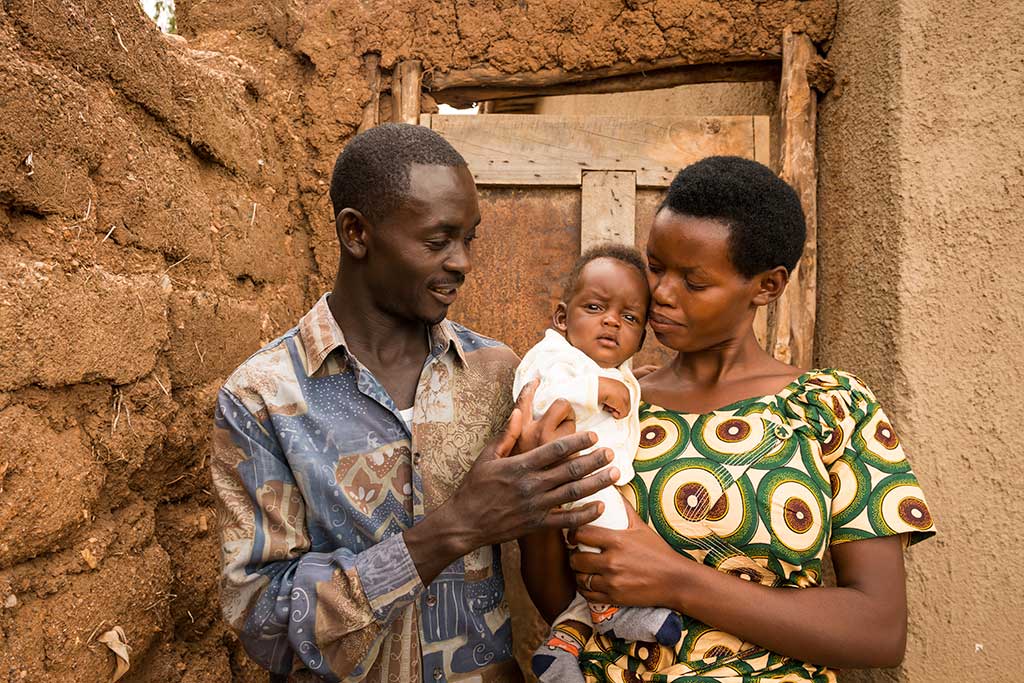 Now a mother herself, Chantel rejoices in God's provision. "I am so grateful that Compassion fed me when I had nothing to eat. Compassion clothed me when I had no clothes. 
When I think of my life, considering how I was born and how I was raised, today it makes me happy to see the kind of life that I have. I grew up as a child without a family but now God has given me one."
WORDS
Becca Stanley
PHOTOS
Becca Stanley
---
COMMENTS
No Comments
---
---
You must be logged in to post a comment.