At the start of National Storytelling Week, meet the children using their creativity to tell their own stories. 
Hector, the artist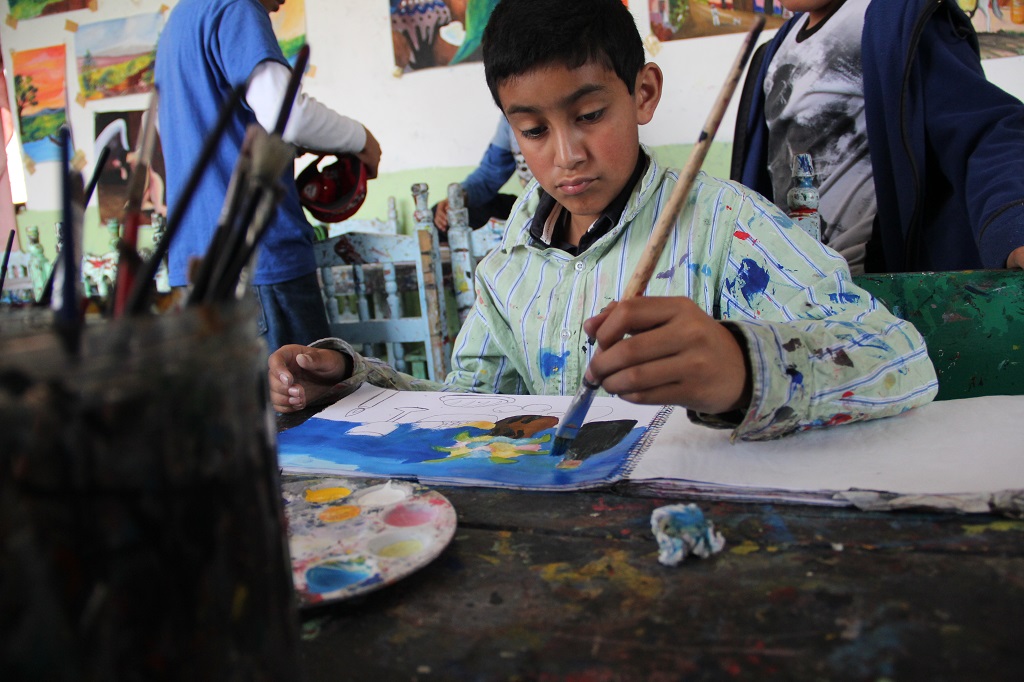 "My name is Hector. I have been through a sad past.
What I most like to do is paintings because I have seen these great painters of history and I want to be like them. I want to be an artist.
In my thoughts, there are sometimes landscapes, or fantasies, or much more. Sometimes when I am happy, I use many colours, happy and beautiful colours, but when I am sad, I draw things like the nightmares.
I believe that this gift has been given from God. I think that it will serve me so that I can change the world and support many others."
Bijolee Badio the singer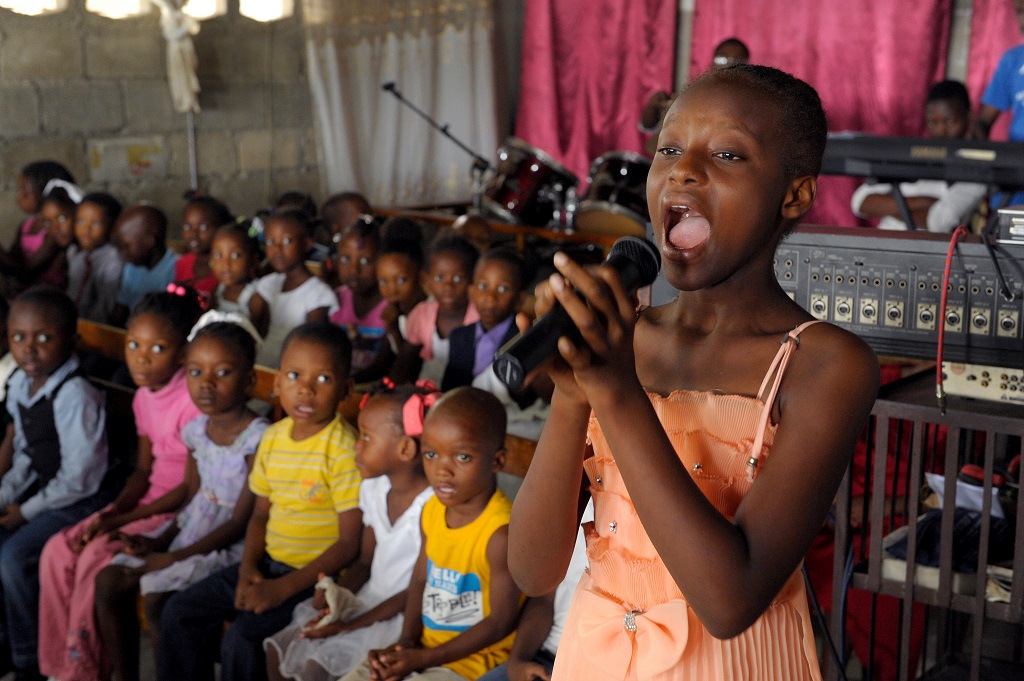 "My name is Bijolee Badio and I am 12 years old.
Haiti may look poor but it is my country of which I am very proud.
I don't know why I like to sing so much, but I can tell this is a gift I have received from God. Singing brings a lot of joy in my heart. 
I think when I sing people are captivated or emotionally moved.  They are shown more of Christ. My favorite scripture is in the book of Psalms 23:1: 'The Lord is my shepherd I shall not want.'"
Migalle, the writer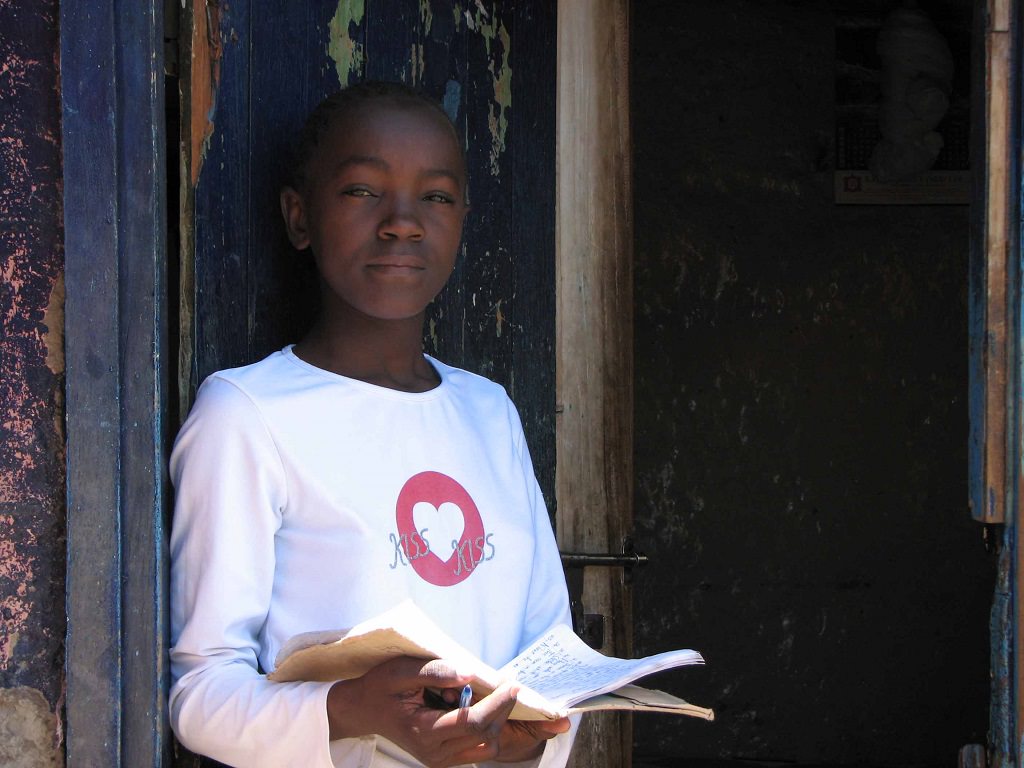 "The Compassion project offers me the opportunity to speak my voice and be heard. They have given me the opportunity to write.
In my community, I see young girls being cheated. They have no economic empowerment. This compelled me to write a book, so that I can influence young readers to think differently of what society expects of them."


Odupoi, the newscaster
"I am Odupoi Pose and I am 13 years old, I go to Nigily Primary School and I am a Compassion child. I come from Nigily in Kenya. The nearest shop to buy medicine is 11 kilometres away. 
When I grow up I wish to be a newscaster to all people to hear news from all over the world. I have heard a newcast before and I have been practising:
'Good evening Compassion sponsors.  I am a newscaster from the Maasai community.  Behind me is the Maasai community and in front of me is the cow sheds.  In the morning I wake up and milk my goats and I go open my cattle to go and graze.'
I wish to be like Mother Teresa. I have a heart of saving the poor, bringing them out of poverty."
WORDS
Becca Stanley
PHOTOS
Compassion International
---
COMMENTS
1 Comment
---
---
Article Comments
You must be logged in to post a comment.