Gai lives in the remote village of Por Nor Tha, Thailand. To reach her home requires a precarious scramble up a narrow footpath, cut into the side of a mountain. Visitors to Por Nor Tha are extremely rare due to the perilous ascent.  For the residents, the idea of living outside the village was unheard of. With no school or jobs for women, Gai was expected to marry by the time she was 15 and start a family as generations of women had before her.
Until one day, when the village received a visitor.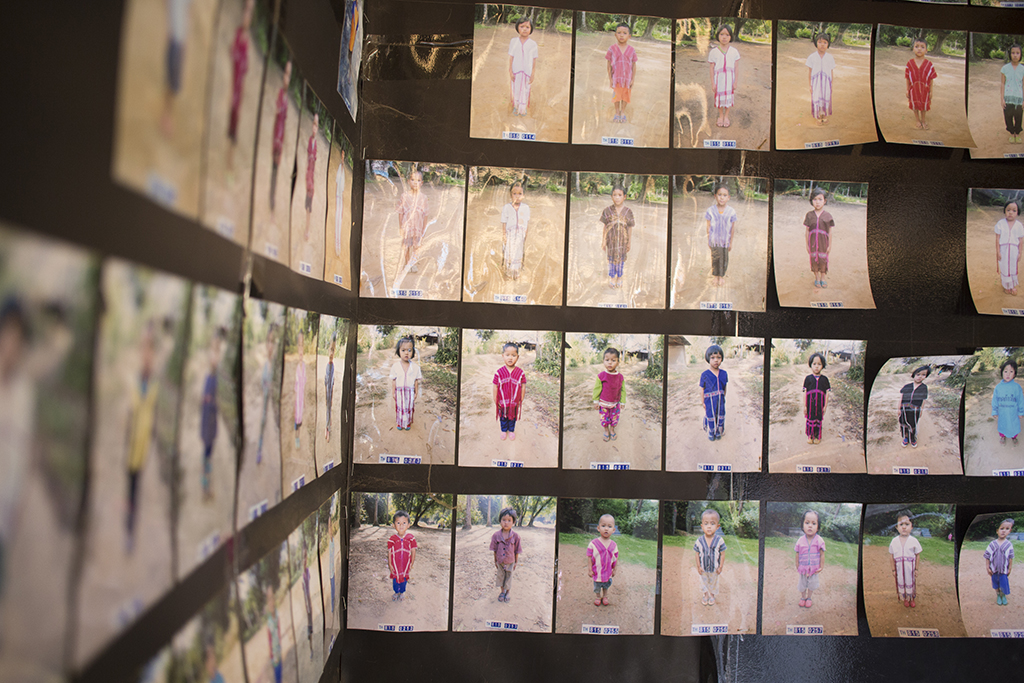 The visitor came from Compassion. She met with Gai's parents and others at the church where she told them about a school in a town not far away where girls could learn to read, write and secure a job afterwards. Gai's parents thought it was a bold and unusual proposal, as the girls in the village had never received education before. The visitor explained that Compassion sponsorship would give their daughters an education. Better still, they didn't have to worry about the cost of school fees, uniforms or text books. 
Gai was sponsored through Compassion when she was six years old began attending a school near Mae Sot, a town on Thailand's border with Myanmar. Her school was about a day's trip away from her parent's village, so during the school term she lived at a dedicated home in Mae Sot for children like her who had no schools in their own villages.
"I was strange at first. But the older girls took me in and were like mothers to me. After the first term, it was even harder saying goodbye to them! [But] it was a good experience in the end, and the only way I would have received an education at all. The friends I made, the other girls, I still keep in contact with them to this day. We are like family," says Gai.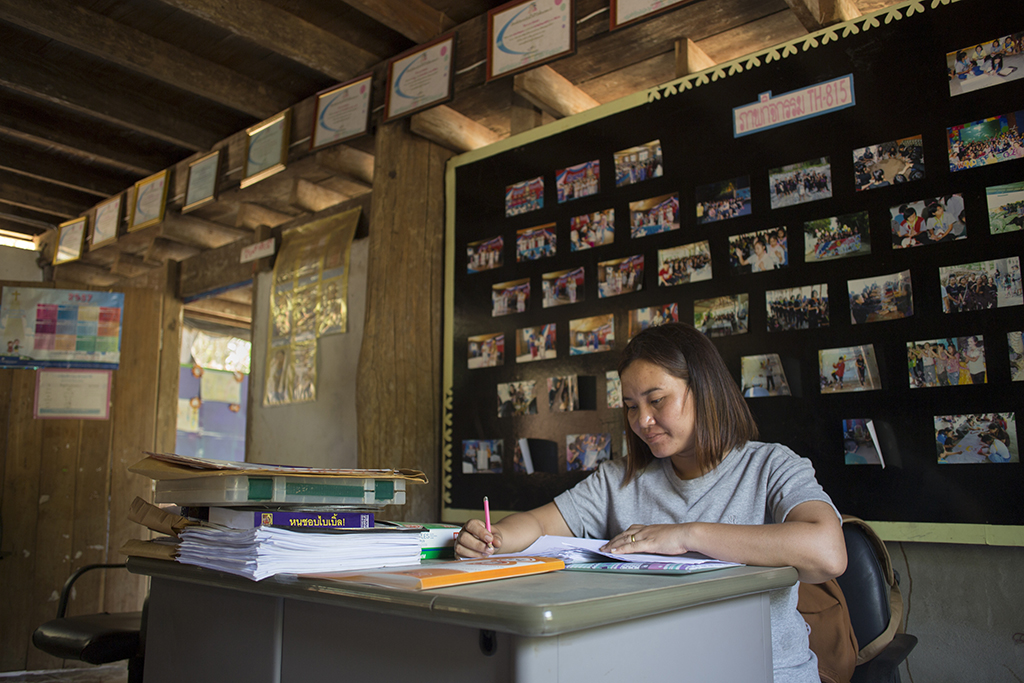 She excelled beyond expectations in school, finishing secondary school and going on to university where she received a bachelor's degree in accounting. "After university, I received a good job with the government as an accountant in the city hall. But one day I was back in my village and I was approached by my pastor. They needed help."
During her time at university, the Compassion staff had been talking with the pastor in her village. Instead of sending children to the school near Mae Sot, Compassion and the local church started a partnership in the village where she had grown up. But they lacked staff to help run the project. "I was told when I came back that the person handling the finances for the project was getting old, and he wasn't well educated. He couldn't handle the kind of accounting Compassion needed for the project to stay running. So they asked if I would come back to the village and be the project's accountant," explains Gai.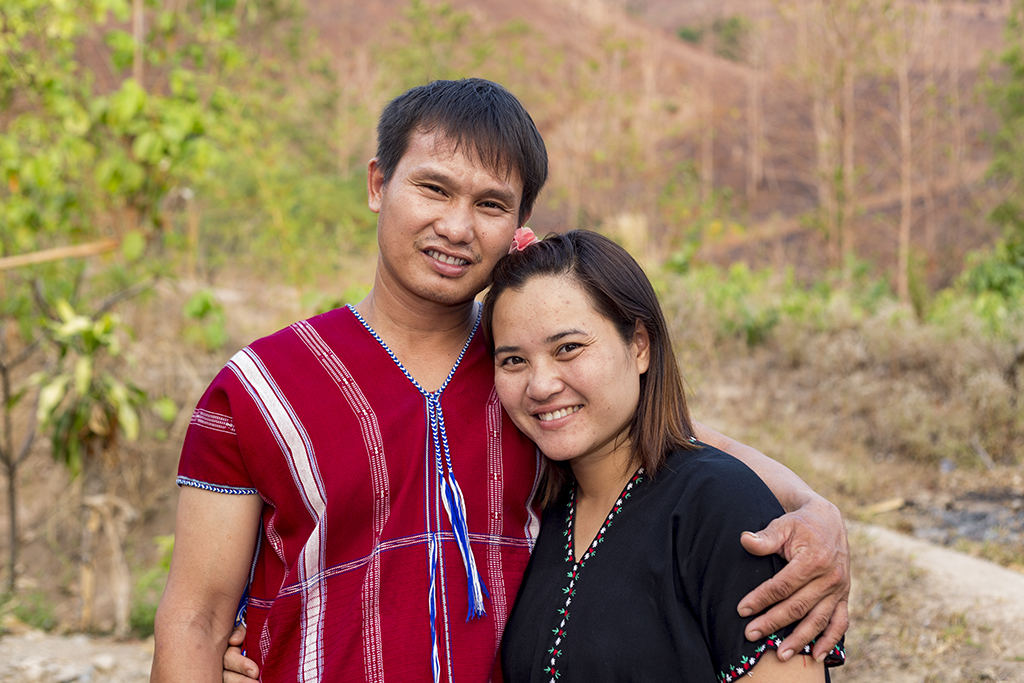 By this time Gai was married and had a young son. Her husband worked as a clerk at a large hospital and she had a comfortable job as an accountant. But she was willing to put her job aside, "The job of accountant at the project is one of the most important. Because if we can't keep our integrity, the project will not be here to help the children who need it. It is imperative to keep a record of every baht [Thai currency] sent for the children."
Remembering how Compassion helped her reach her potential, Gai and her husband made a difficult choice together. Her husband quit his job at the hospital and went back to farming so they could have food to eat. She took an 80 percent salary cut and became the head accountant of Compassion's project in the Por Nor Tha village. "I will stay here until I can train up a new accountant to replace me. I think that may take a while. It must be someone I can trust completely with the sums that come in for the children," she says.  
Until then, she keeps immaculate records of every transaction sent to the project. Because there is no electricity in the village, most of the records are kept on paper in neat folders. Gai is in the process of gradually updating the system so records can be kept digitally.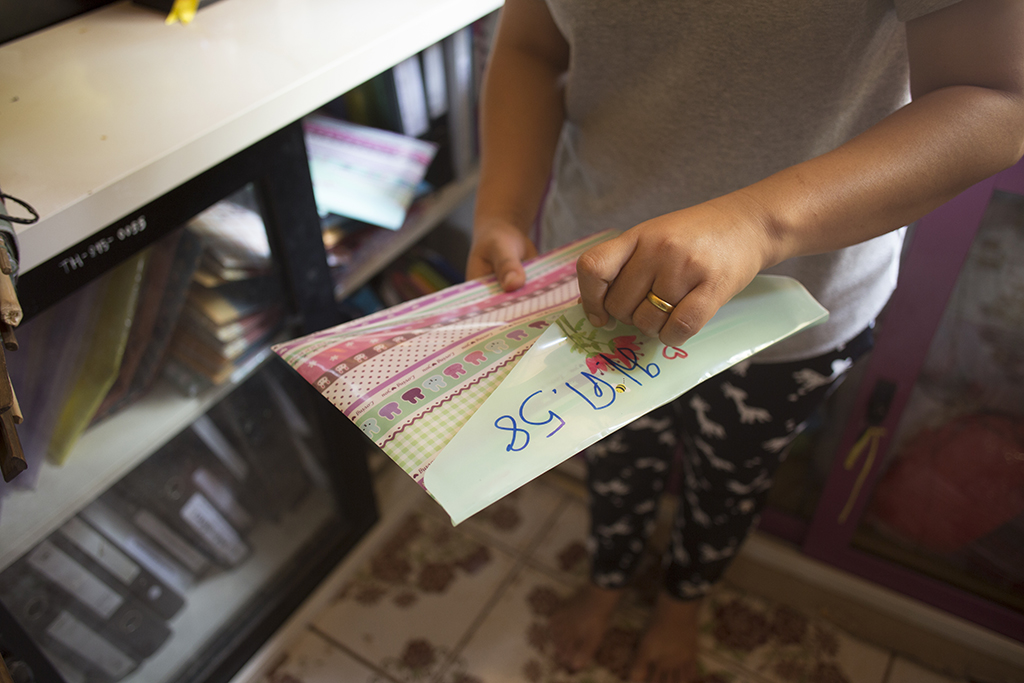 "I can never repay or thank the people that sponsored me, and helped me, enough. But I can sacrifice so that the next generation can have the chance that I got," she explains.
Gai is one child released from poverty thanks to the incredible support of her sponsor.
If you sponsor a child, thank you! You're changing the life of a child in poverty, giving them the opportunity to go on to change the life of their family, community and even nation.
WORDS
Emily Laramy
PHOTOS
Jonathan Suwaratana
---
COMMENTS
No Comments
---
---
You must be logged in to post a comment.