In a small town in La Paz named 'Jerusalén', lives a 7-year-old boy whose faith has taken him on an incredible journey. Despite a diagnosis of terminal leukaemia, Cruz is continuing to trust God.
"[Before Christmas] doctors gave Cruz only two more months to live," explains Brenda Alegria, Cruz's Compassion project director. "Right at that moment we were crushed with the hard news … but it gave us the chance to pray even harder to see a miracle before our eyes."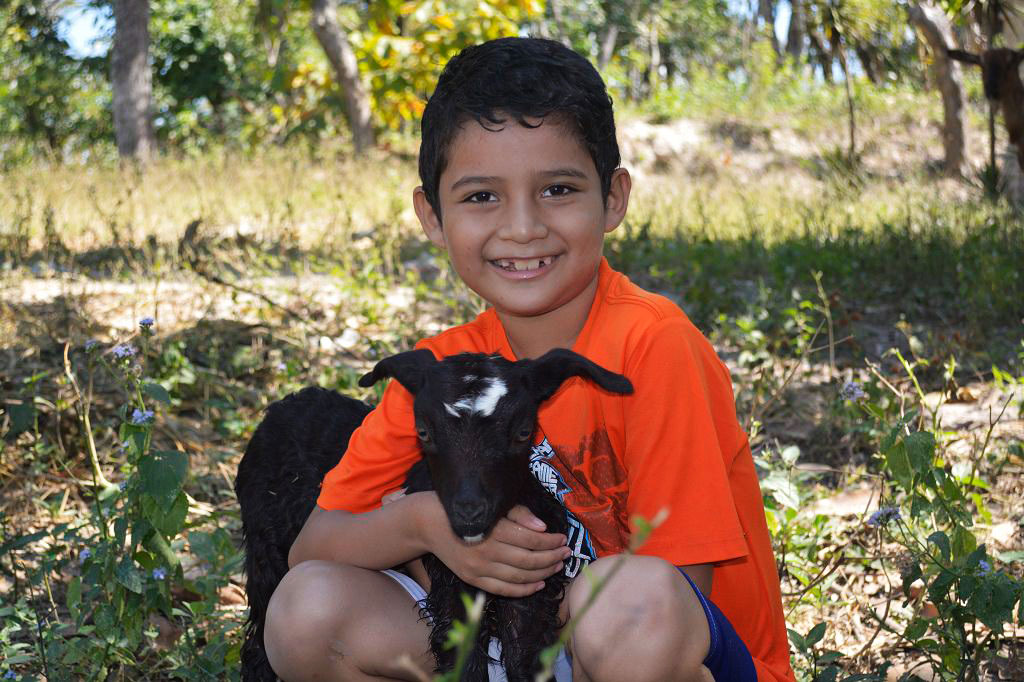 Cruz looking after his neighbour's goat.
Cruz was first diagnosed following a regular health check-up at his Compassion project in 2012. "When December came, he started to run very high fevers," recalls Sara, Cruz's mum. She immediately took her son to hospital where he underwent a series of tests. Cruz was diagnosed with leukaemia. 
"[At that time] doctors talked with my husband and me privately to tell us that his spinal cord was 80% clean from the bad cells causing him a mild leukaemia, " Sara explains. "That gave us hope that this was treatable and curable." 
But the visits to the children's hospital in San Salvador turned into weekly trips of about 54 miles. "They take two buses to get to the hospital. It's a long way, but we're glad to help them with transportation costs," says Brenda. "As they take the first bus at 3am, Cruz sleeps all the way until they get there by 7am to start with the treatment."
Due to the severity of his medical condition, Cruz isn't able to attend school. On weeks when he is well enough, he can however go to his Compassion project. Here he receives love and encouragement. It's where he first put his trust in Jesus and where he's continued to learn about God. "My favourite Bible verse is Jesus and the paralyzed man," Cruz explains.
As well as Compassion programme activities, Cruz has received food supplements, vitamins and medicines. And even when he's too weak to attend lessons, project staff have encouraged him through home visits.
"We take turns to visit Cruz no matter the time of the day. Even at night we've been holding his hand, crying with him, praying for the fevers to break. When he runs those fevers, his body weakens so much that he is not able to walk for days," explains Brenda.
Unbreakable faith
Cruz's battle against leukaemia seemed to be reaching an end in December 2015 when Sara received the sad news about her son. "The doctors extended a letter explaining that Cruz's spinal cord was too weak to stand the treatment, so they decided to suspend the intravenous chemotherapy; he couldn't make it to the radiation sessions. Doctors will still monitor him every 8 days but Cruz will take oral chemotherapy [pills] from now on."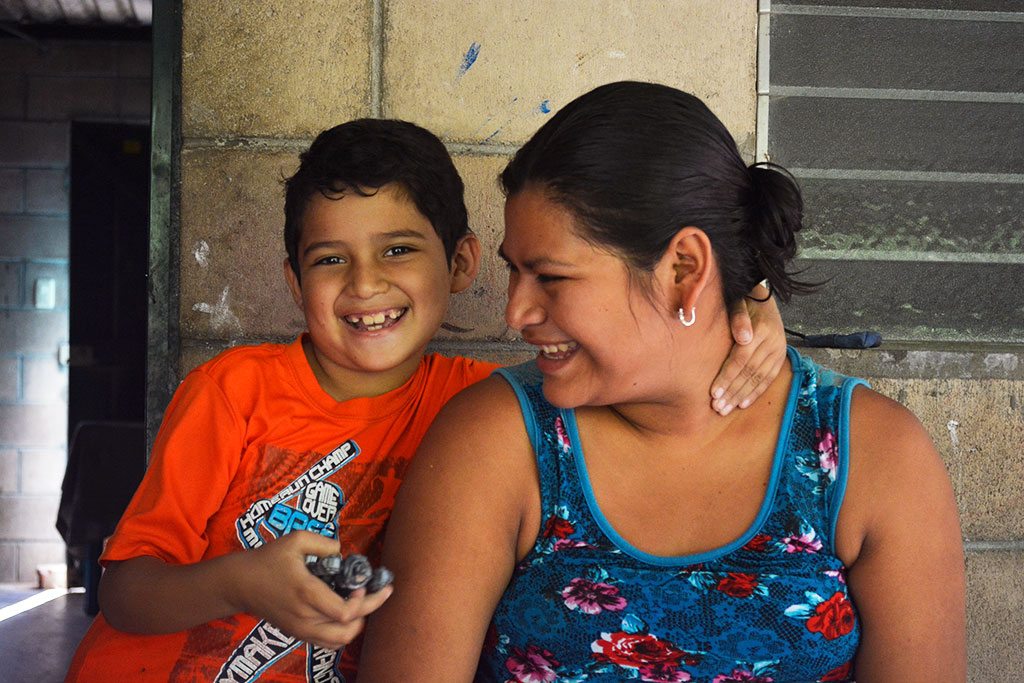 Cruz looking after his neighbour's goat.
"He is a happy child with an unbreakable faith, and often tells me to not to cry anymore because Jesus will heal him, he encourages me to believe that as well," Sara continues through the tears. "This is my desire, that God gives me my son for the rest of my life. Every day I pray for a miracle, the miracle of staying with me, because losing him would be the hardest thing ever. But because he has suffered enough already, if it's God's will to take him, I will accept it."
As an affectionate little boy, Cruz hugs his mum and replies, "I love you, mum. Jesus told me in my dream to be brave, therefore I will be brave."
Join us in praying for Cruz and his family >
WORDS
Nora Díaz
PHOTOS
Compassion UK
---
COMMENTS
11 Comments
---
---
Article Comments
You must be logged in to post a comment.