Spending the weekend frantically getting ready for the new school term? Trying to locate that missing P.E. kit or lost library book? Dashing out to replace the outgrown school uniforms and restock pencils and pens?
For many of the children we work with, these school essentials are simply beyond their reach. A lack of pens, pads, books and uniforms can stand in the way of them accessing the education they deserve.
We celebrate that Compassion child sponsorship removes these barriers. Donations from their sponsor enables each child to receive the school equipment they need! Kids born into absolute poverty can get into the classroom.
We caught up with 5 Compassion-supported children to find out more. They share about their school routine and those all-important resources in their school bags:
1. Cyrene from the Philippines
12 year old Cyrene lives in the tiny town of Lazi in the Philippine island of Siquijor. She travels to school by tricycle, the most common form of transport in rural Philippines. An early riser, many of Cyrene's classes start at 7:00 am.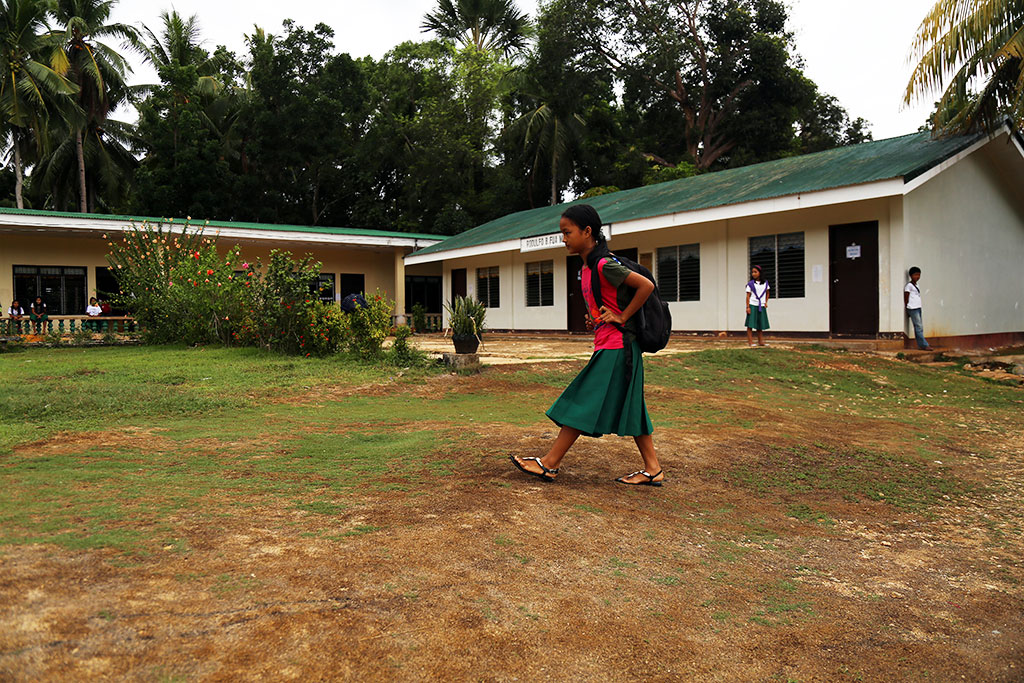 Cyrene's school bag was handed down from her sister and her mother has sewn it in many places to keep it together. Inside are school text books, a notepad and her pens and pencils. She also has a treasured heart-shaped pencil sharper.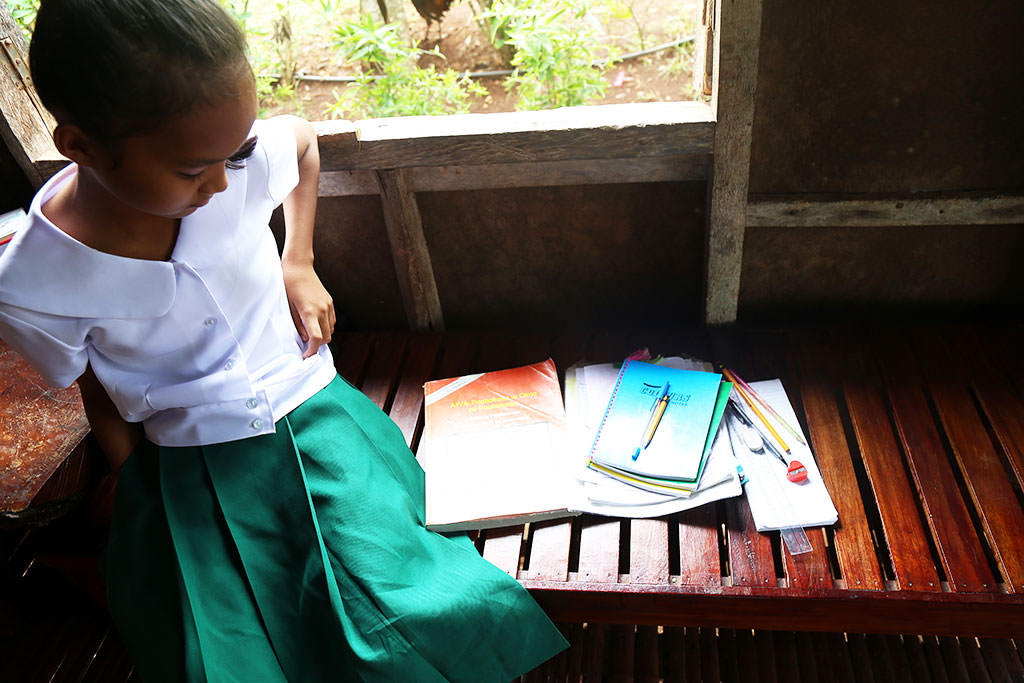 She takes her lunch with her; today she has steamed rice with an egg cooked sunny-side up.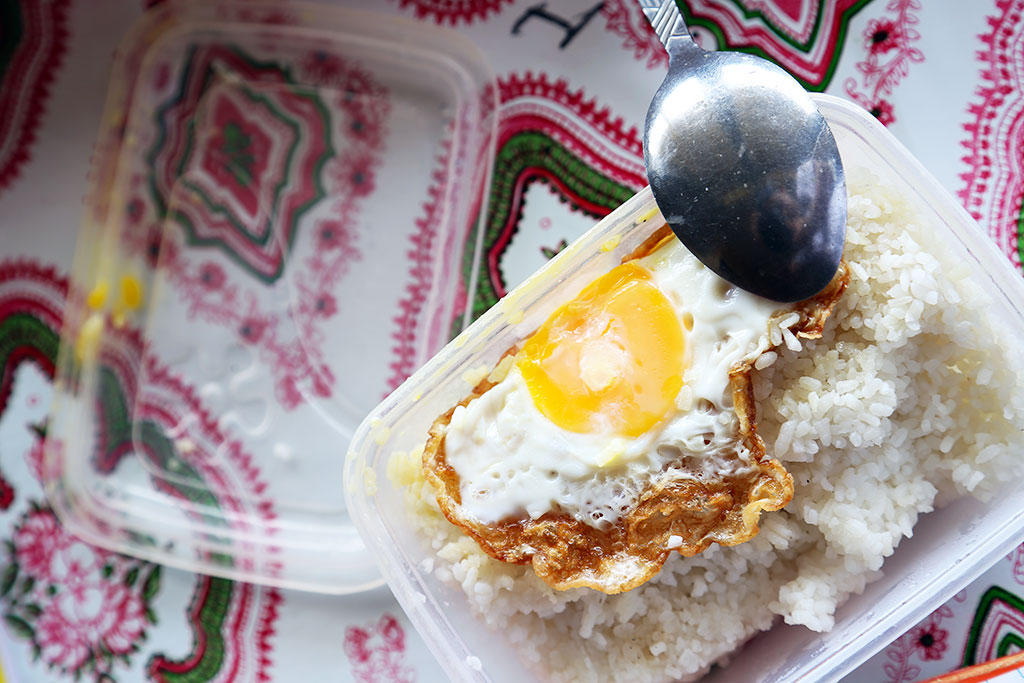 2. Joseph from Kenya
Joseph is 11 years old and lives in north eastern Nairobi. Like many children in rural Kenya he walks to his primary school. Classes begin at 8:00 am and finish around 3:30 pm. In Joseph's classroom three or four children gather around one desk to get their work done.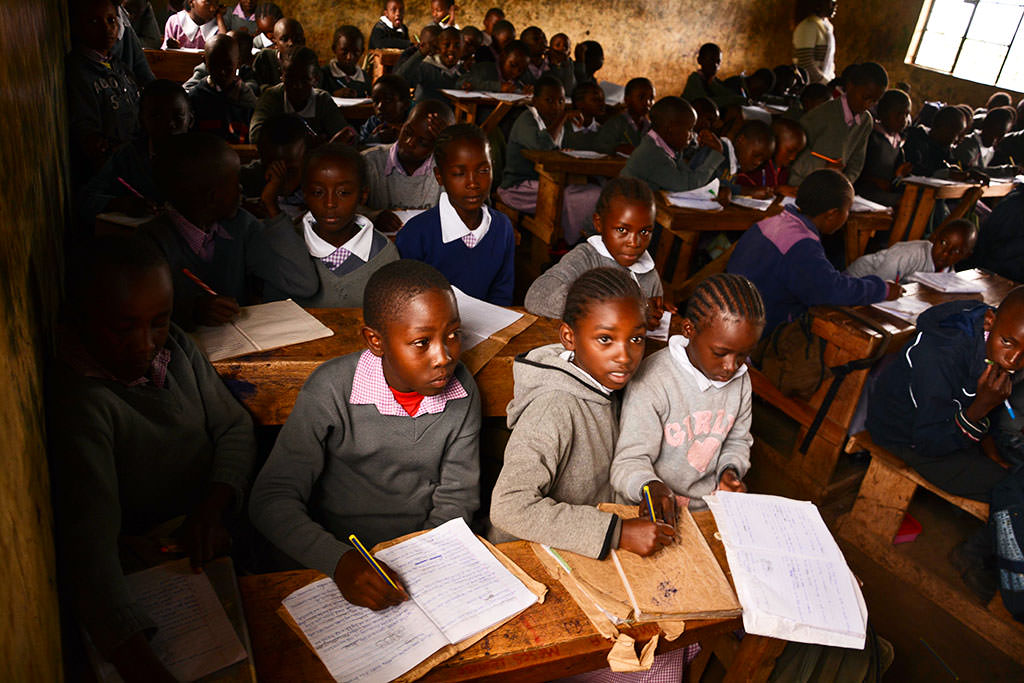 Inside his school bag are exercise books, pens, pencils, pencil sharpener and a geometry set.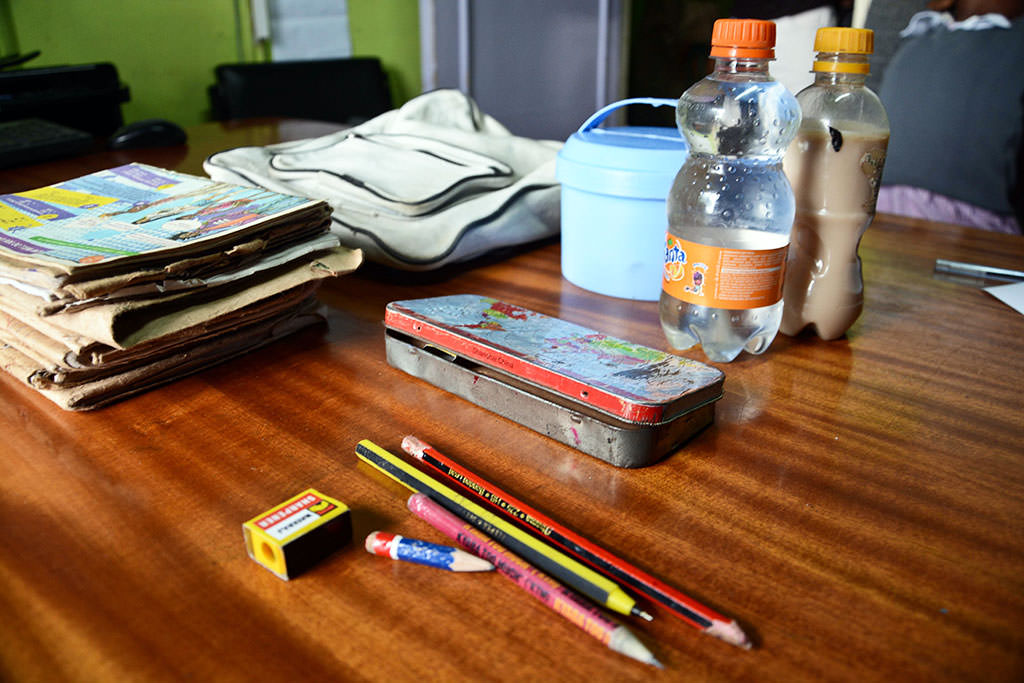 3. Bertha from Nicaragua
Bertha lives in Chinandega in the northwest of Nicaragua. In this region, the school day is broken into two sessions, 7:00 am to noon and 12:45 pm to 5:00 pm. Bertha attends the morning session. Her school is six streets away and she walks by herself.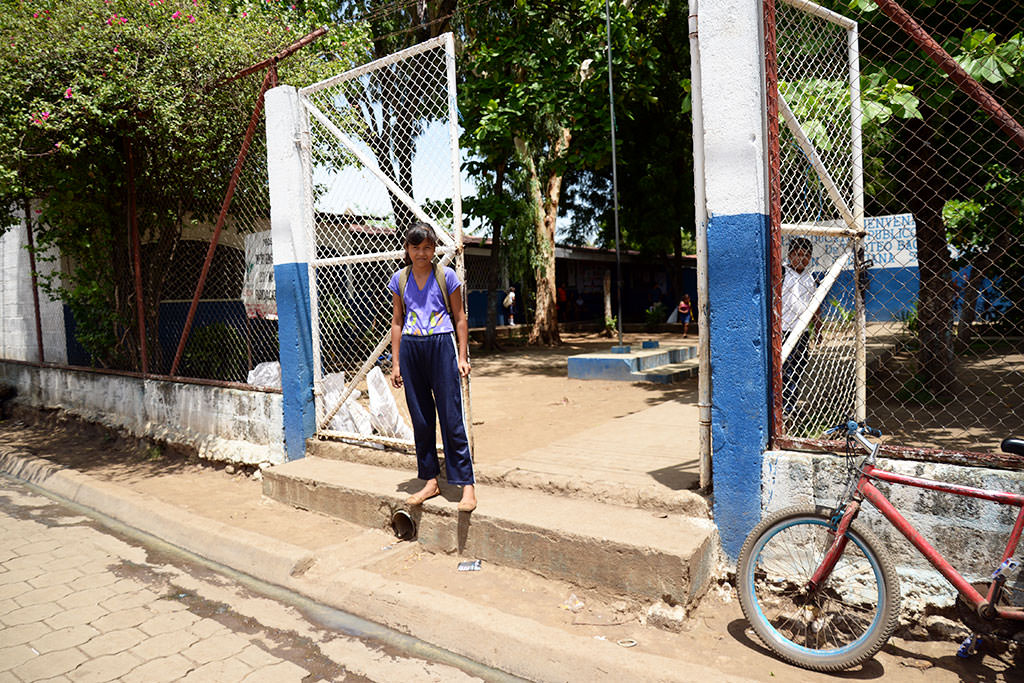 Inside her bag is her Spanish textbook, notebooks, pencil, scissor, ruler and glue.
4. Reine from Togo
Reine lives in Badja, a village 20 miles from Lome, the capital city of Togo. She loves to read and her bag is full of books and magazines. She also has chalk and a duster, a maths kit, pens and pencils. Reine uses the chalk to write out sums on a slate board during her maths class.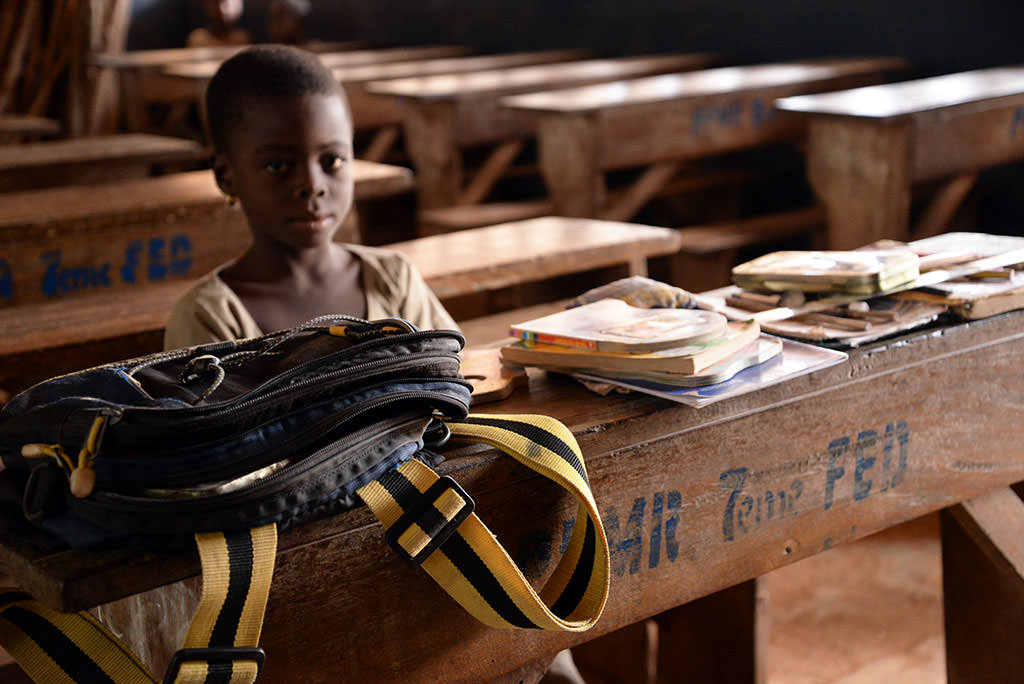 5. Matheus from Brazil 
11-year-old Matheus has two dreams: he wants to be able to speak fluent english and his ambition is to become a vet. Matheus spends every morning at his Compassion project and then goes on to school between 1-6 pm.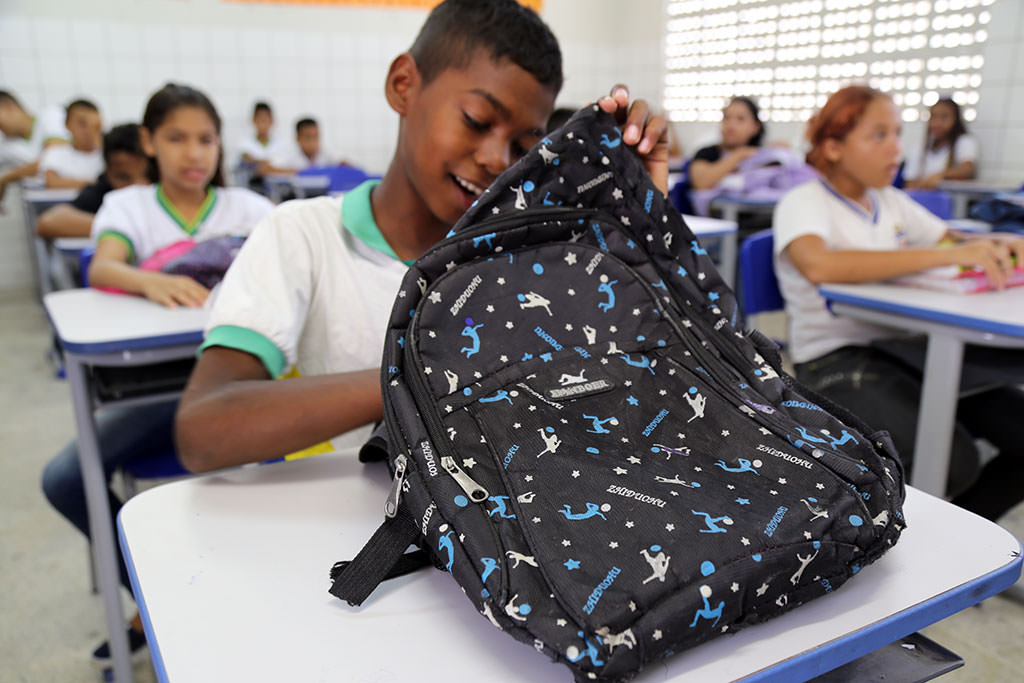 Matheus's favourite subject is maths. "If I could, I would participate only in maths and arts classes", he says. In Matheus' school bag there are only two items: his maths book and his notebook. Today he forgot his pencil and pen!
Whether they walk or cycle, get up early or leave their pens at home, thanks to your generous support every Compassion-supported child has access to education giving them a brighter future.
WORDS
Emily Laramy
PHOTOS
Compassion UK
---
COMMENTS
No Comments
---
---
You must be logged in to post a comment.