Overseas adventures
run a marathon, mountain bike or trek to change lives
Challenge yourself to run, trek or cycle whilst experiencing the life-changing work of Compassion. Take part in the ultimate endurance event and fundraise to see more children released from poverty. 
CHOOSE one of 3 countries 
A Muskathlon is run in partnership with our friends at 4MUK and is held in a country where Compassion works alongside the local church to serve their community.
In 2017, join the community of runners, cyclists and trekkers who are going the extra mile.
Uganda: 12-19 May
Rwanda: 12-19 May
Indonesia: 7 – 15 October
Choose your event: run, cycle or trek
Run: half marathon, full marathon or ultra-marathon
Cycle: 120km mountain bike (or 400km four-day road bike in Rwanda only)
Trek: 60km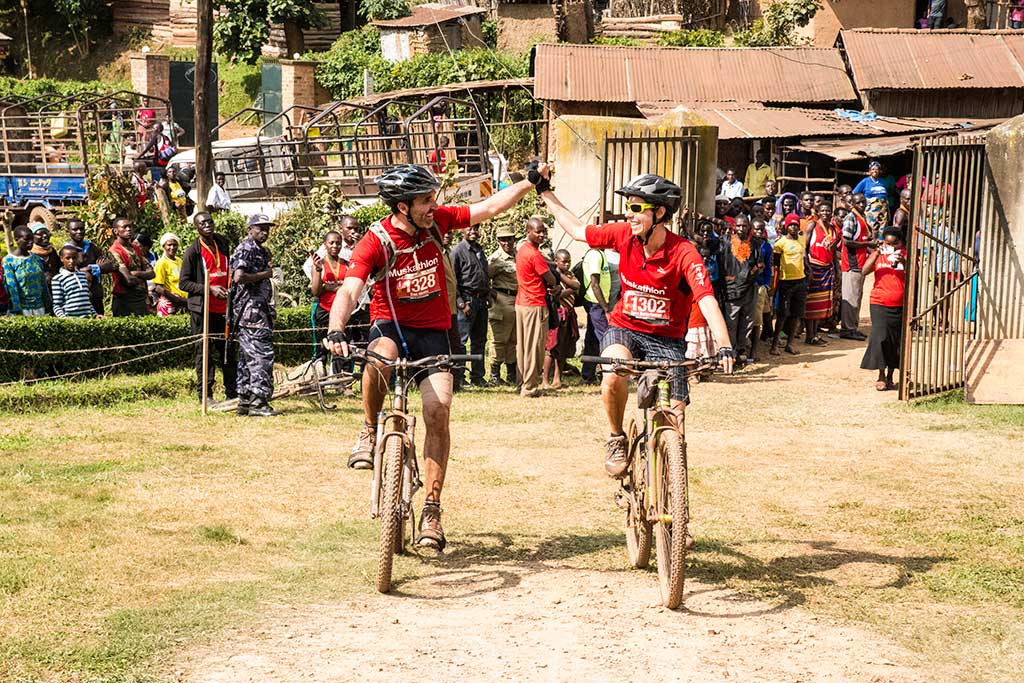 Visit your sponsored child
If you sponsor a child in the country where your Muskathlon is taking place, you'll get the opportunity to meet them! See with your own eyes the incredible difference your sponsorship is making.
Fundraise with a difference
10 children sponsored 
Knowing the incredible impact one-to-one sponsorship has on children in poverty, we ask that you aim to find sponsors for 10 children. For every new sponsored child, your fundraising target will be reduced by £1,000. Your target starts at £10,000. That way, if you find sponsors for 10 children you've achieved your goal. Similarly, you could find 8 sponsors and £2,000 in donations and you've also reached the target! We have years of experience in fundraising so we'll give you plenty of advice and tips.
Our Muskathletes' top fundraising tips
COSTS
All trips: £899 (+ flights)
WHAT'S INCLUDED IN THE COST OF THE TRIP?
Included:
Accommodation
Travel in country
Meals and drinks
Sports top
Event organisation
Not included:
Flights
Vaccinations
Visa
Travel insurance
Child protection check
Additional expenses of a personal nature
Costs associated with visiting your sponsored child
YOUR TRAINING
We advise you take your training seriously due to the distances and increased altitude involved. We have professional support on board so we'll be sending this to you if required.
Up for the challenge? 
Interested in running a marathon to change lives? Fancy mountain biking or trekking to make a difference? Express your interest below or get in touch with Darren at challenges@compassionuk.org or on 07880 435187.
We look forward to hosting you!