Stability Response
Uncertainty is sometimes the only stability the children we work with know. This is why our church–based projects are so vital: they're a firm base where children know they will find a refuge, love and support whenever they need it.
One of the biggest challenges children in developing countries face is the lack of safe water and sanitation facilities. Precious days at school are missed because water needs to be collected for the family or another waterborne illness has struck. By bringing safe water, sanitation facilities and training, health is improved and stability rises.
Each community has its own unique set of challenges and through RESPOND we can help them create a safer, more stable environment for everyone. This might mean distributing water filters, repairing homes after a disaster or helping families to secure a more stable income by learning a trade.
RESPOND in Action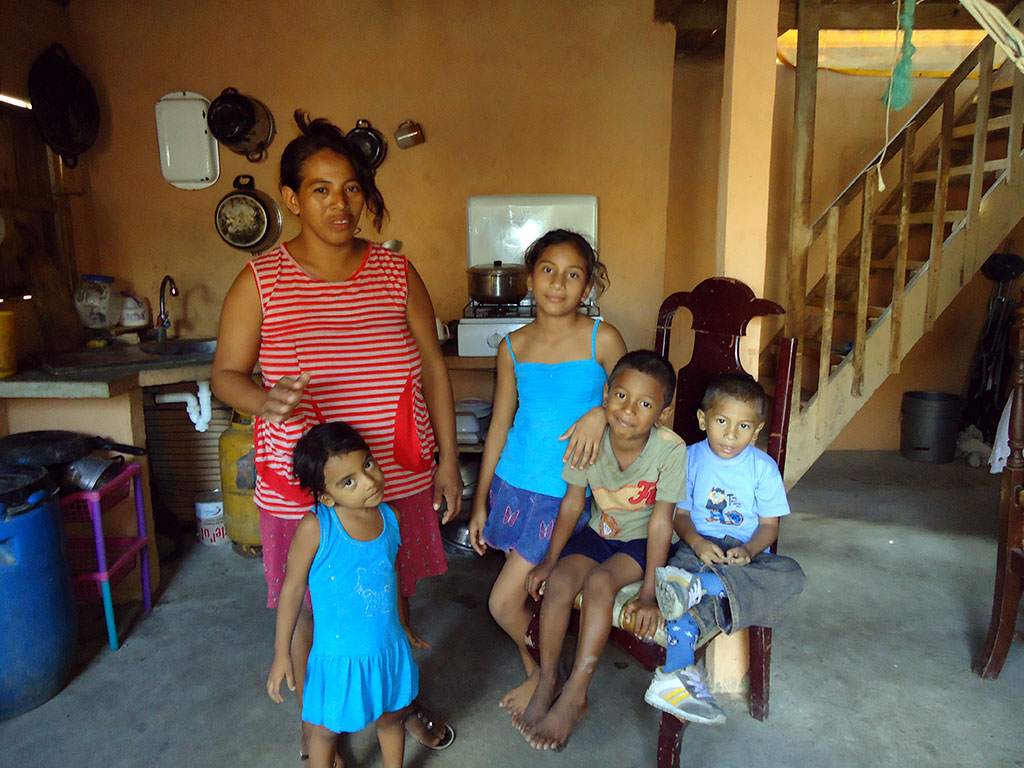 "My name is Julia Farino and I have six children. Before receiving the house from my son Brayan's Compassion project, we lived in a shack. It had a roof of old cans and a floor of dirt and mud.
We put plastic on the floor so the children would not walk in the mud. To help us we raised some pigs. Sadly that created a lot of mud inside the house and the mud came up to our beds.
Now it's different. I'm happy because I have a house for me and my children. It is my home and I love it. We are grateful to God every day for this blessing. We thank the Lord, the church, Compassion and the donors that made this miracle possible."